The Ultimate Guide to Becoming a Successful Internet Marketer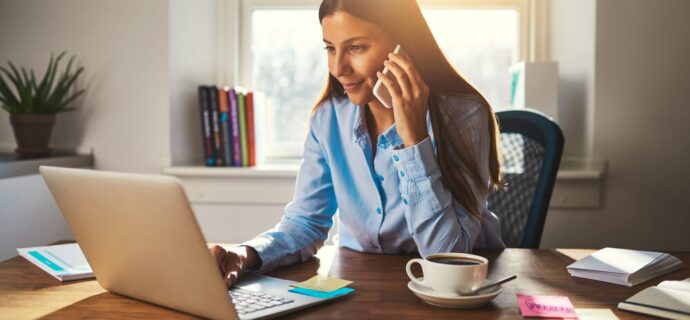 Internet use is increasing globally every day. According to a 2018 Global Digital suite of intelligence from Hootsuite and We Are Social, 4 billion people globally use the internet. Marketing is all about reaching customers whenever they are using print advertisements, billboards, and TV commercials. Fortunately, the internet has offered unique opportunities and benefits that other marketing mediums cannot offer.
Internet marketing can be very tricky, particularly for people who are stuck in their traditional marketing ways. Here are some easy ways to become a successful internet marketer.
Attend Networking Events or Build Your Skills Through Education
You can get information and knowledge on internet marketing from online articles and podcasts, but planning a trip to a professional conference offers you more benefits. There are numerous opportunities at conferences, you get the chance to listen to global industry professionals, take advice from the best internet marketers and get a hint of the current internet marketing trends.
Alternatively, you can consider getting courses like local marketing vault to learn how to get paid by helping local businesses get more clients and sales through internet marketing. See more about LMV on ibuyireview.com.
Learn From Internet Marketing Brands and Businesspersons
When starting a career in internet marketing, attending digital marketing events can seem like a big and expensive venture. Luckily, there are many educational sources online tailored towards making your career as a digital marketer a triumph.
Internet marketing leaders have the expertise, experience, and knowledge to create digital marketing content accessible to you. Content from a digital marketing professional like Neil Patel can help you reach your goals as an internet marketer.
Pick a Small Project to Help Build Your Skills
You need some experience regardless of whether you are planning to be a freelancer or go for an interview for an internet marketing job. Take on a small project to apply your skills; for instance, you can ask your employer if you can add internet marketing to your job portfolio, and handle all the elements of the internet marketing projects.
Connect With Like-Minded People
As an internet marketer, the main part of your job is to grow communities online. An active online community can build or break your business. Involve yourself with a like-minded group of digital marketers. This will help you restructure the significance of your job and how it fits within the greater picture of your life and business.
Besides, connecting with like-minded people will help you gain more confidence in your abilities to learn and try a few new approaches.
Be a Member of a Professional Body
Internet marketing is a constantly growing industry, and being one of the professionals in digital marketing can help you be unique when looking for a job. To become a member of any professional body, you will first need to complete a certificate program.
Conclusion
The above tips to becoming an internet marketer can help you learn, grow, and succeed as a digital marketer. A career in internet marketing can be very lucrative, never stop learning and allow yourself to appreciate your goals and the universe better.
You might also like