4 Things You Should Know About Working From Home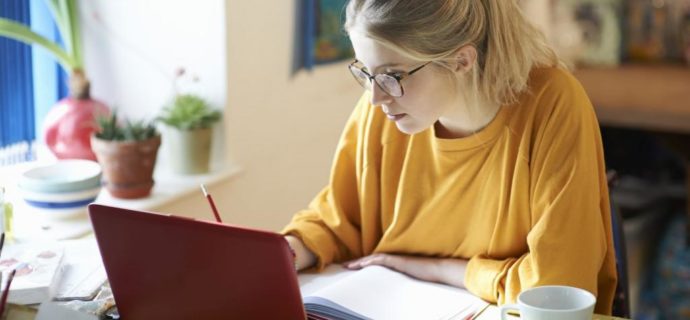 If you're planning to look for a position that's home-based, then you should make sure you're aware of what it means to work from home. It's quite different than heading into the office on a daily basis, and of course, there are completely different rules. You don't need to wake up early to beat traffic or travel long distances, and there's no workplace etiquette – there's just you, your computer, and the work that's in front of you. All from the comfort of your own home.
Sounds like a dream, right? Well, just like all things, there are downsides to this, too. It's not a completely perfect way to get your work done, and there are going to be things you miss about working in an office with others. Not having others around to see what you're doing promotes procrastination, and being in the comfort of your own home makes it very easy to get distracted. If you know how to prepare for these issues, though, then your work should be no problem at all!
You Need to Set Yourself Rules
Discipline is important if you're going to get your work done in time for the deadlines, and setting rules in your home is the best way to do that. Just opening up your laptop in bed isn't the greatest approach to a productive day – despite that being an obvious possibility to the freedom that comes with working from home. You'll need to act like you're going to work, just at home, or else you may struggle to get things done in your usual manner. 
Then there's also the case of distractions. There are so many things around a home that can catch your attention, and you should avoid having anything remotely interesting within reach or in your field of vision. You don't need to handle your mess right now, so try working somewhere you can't see it or even think about it.
A good rule to follow would be to take care of all of your responsibilities before you have to start your work. If you have a lot of things just lying around or left unfinished – it's going to be on your mind. Get it done, get it out of your sight, and you can get on without a worry nagging at you.
Set Up Your Workspace
Maintaining your productivity can be easily helped if you have a dedicated workspace within your home. Clear out an office and make it the best spot in your home to get work done. No distractions and no one else is wandering in and out – a room for productivity. Not only that but if you ever need to use your webcam for meetings or interviews, having a neatly set up office prepared for the occasion can be very helpful!
Another reason having your own workspace is so important is to make it easier for you to separate your home life from your work life. You shouldn't need to think about your job for more than you need to, and it would be unhealthy to be living in what's essentially your workspace – it would take away from your home living experience.
Getting Your Work Equipment
Unlike an office job, you're going to need to make sure you're ready to work at a from-home job. If you're going to do that, then you'll likely need to provide all of the equipment for yourself. The problem is, that's often not cheap to get set up. If you haven't already got anything you can use for your home office, then you could be looking at a pretty big investment. Aside from your computer, a desk and a chair that's not going to damage your posture can be quite pricey – and some jobs may require you to have even more in preparation.
Then there's the case of security. Completing your work at home leaves sensitive company information at risk if you don't have suitable work from home cyber security. Make sure you've got all of the software and safety measures in place before you handle any kind of protected information.
Some Jobs Require You to Show Up Occasionally
Oftentimes, jobs at home-based businesses aren't strictly carried out at home. Some employers may ask that you visit the office multiple times per month, or even per week. Whether it's to make sure everyone is on the same page or to maintain relations with employees – you should be aware of that when applying for jobs.
You might also like