Tips for Smooth Travel With a Baby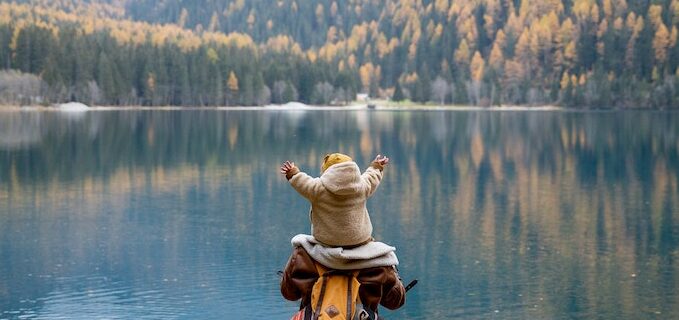 Travel is one of the best things you can do, after all, it's considered the "one thing you can buy that makes you richer" for good reason! Often when people become parents they think that travel can never be the same again, yet this is far from the case. Travelling when you have a little one can be just as good, if not better, than before, you just need to be a bit more prepared. The best time to travel is when they are a baby as there often aren't any extra costs and they are likely to sleep for the majority of the flight. Here are some top tips for smooth travel with a baby. 
Choose a Nighttime Flight
A night flight is the best option when you have a baby as they are more likely to sleep and stay asleep for the majority of the flight. Try and time it with their normal routine, giving them a bottle and changing them before the flight sets off. This should mean they drop off pretty easily making it a much smoother journey. You can also book seats on a plane where airline staff can place a bassinet and the baby can use it as a mini cot bed.
Get All Your Documents Sorted Well in Advance
With a new little one in tow, you are going to need some more documents sorted before you go. As well as getting their passport sorted, remember to get any of your documents organised well in advance as well. You might need a visa or an Embassy Attestation so the sooner you get this, the easier it will be when your date of travel comes around.
Be Clever With Your Packing
If you used to think that you had a lot of luggage to take with you when you went abroad, you will be surprised how much more you need now! It's important to pack cleverly when you have a baby in tow as they will need a lot of items. Pack a carry on with essentials and try to only pack what you'll need in the hold. Speak to your hotel or accommodation in advance to see what baby items – such as a cot or highchair – they can provide.
Choose an Area That Is Family Friendly
Some areas are more child friendly than others. Do your research ahead of time and find somewhere where you'll be around other families. This way you won't feel out of place and worried if your baby cries at dinner for example.
These are a few top tips for smooth travel with a baby that is sure to make your holiday a bit easier and more fun. Keep in mind that the more organized you are, the better the process will be and the more likely you are to want to do it again! Have you recently travelled with a baby for the first time? What did you find were some good tips to follow? Let us know in the comments below, we would love to hear from you.
You might also like