Saving Money When Moving to a New Property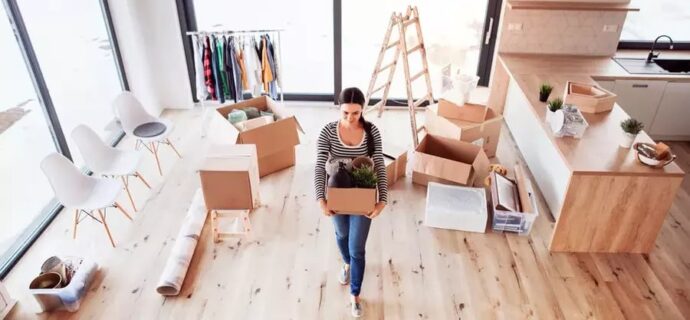 Moving to a new property can be pretty expensive, you've got plenty of costs to factor in and you might not have the biggest budget. If you're looking to save money on your moving costs, focus on these five steps.
Draw Up Your Budget
If you want to save money the first step is to draw up a budget. There are so many different costs associated with moving, you'll need to pay for valuation fees, realtor fees, deposits, removal costs, storage costs and cleaning. Having a clear idea of what you'll need to pay for makes the process much simpler. Create a spreadsheet to help you budget, or try budgeting software if you prefer. Learn as much as you can about the moving process, so that you know what to expect.
Compare Prices
You'll need the help of removal companies, cleaning companies and storage services. If you're looking to save money, it's important that you compare prices. Shop around until you find affordable prices that you're happy with. Moving home doesn't need to be super expensive, you just need to shop around for a few deals!
Remember, although you're looking to save, it's not only about the price. You'll want to make sure that you choose a great moving company with a good reputation. The best way to assess reputation is to look at testimonials.
Sell Your Stuff
Before you move home you'll need to declutter. Perhaps you've got plenty of items to get rid of? If so, consider selling your items. Over the years we tend to accumulate lots of possessions, it might have been years since you've used some of these things! Selling your stuff can help you to make some money to put toward your moving budget. There are lots of apps that you can sell second-hand items on, for a few options try:
Five Miles
Declutter
Facebook MarketPlace
DIY Options
Saving money is often about DIY, instead of hiring professionals, there are plenty of moving tasks that you'll be able to do yourself. Here are some great ideas to get you started:
Instead of hiring a removal company you could hire a van yourself.
Deep clean your property as opposed to hiring a cleaner.
Ask friends and family instead of hiring storage units.
Market your property using social media.
Choose the Right Realtor
When you're moving home it's important to choose the right realtor. Your realtor will support you through the process, whether you're buying or selling. Not all realtors offer the same quality, and so it's important that you find the best service. To learn more about a top realtor, and search for your new home, click here.
Using these five tips you'll be able to save plenty on your moving costs. The important thing is to create a clear budget from the start. With a budget set out, it's far easier to stay on top of things.
You might also like