8 Tips for Navigating Pet Loss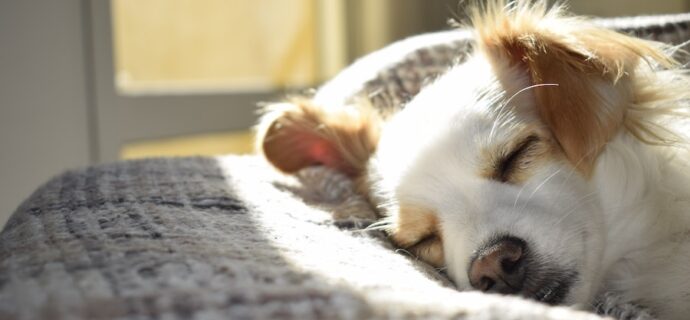 Losing a pet is never easy, regardless of how long you have had them for. A pet gives you unconditional love and is there for you each and every day. The bond you can build with your pet can be unlike no other, so it goes without saying that their death can have a massive impact on your life.
Sadly animals don't live as long as humans, and their life, even though short, can be impactful. Having a way to remember your pet once they have crossed the rainbow bridge can give you a sense of comfort during this otherwise heartbreaking time.
This post looks at how you can deal with pet loss and some ideas to help you honour the animal you loved and who loved you back unconditionally.
Take Time
One of the most important things to remember is that there is no timeline for grief. A pet is part of your family, and the loss can be felt like a human member has gone. This is only natural. A big part of your life revolves around your pet, and as such, you need to remember to take the time to process your feelings and work through your grief to come to terms with what has happened. Take your time, and don't feel bad for taking longer to come to terms with what has happened.
Remember Your Pet
This can be difficult at first. You will be lost in a sea of emotions, and bringing up memories can potentially make you feel worse. But don't shut them out. If picking up a toy reminds you of them, allow yourself to remember how they used to play. If eating a detain food brings them to mind, remember how they used to enjoy that particular food.
You will have built up a lifetime of memories for you to treasure and enjoy, and allowing yourself to remember the good times can keep them in your heart for as long as possible.
Keepsakes
Having a keepsake of your pet after its death can help you to create a permanent reminder of them. Whether you want to keep their ashes in  Dog urns by Memorials.com, or you want to create a forever resting place with a grave marker in your garden, the choice is yours. Many people find comfort in creating jewellery from paw prints, ashes, fur and images to keep their beloved pets close by. Only you will know what works for you and what doesn't to help you through this period.
Talk to Support Networks
Find local pet bereavement support groups in your area and connect with them to help you through this process. Many larger animal charities have provisions in place to support people who are dealing with pet loss and can give you support and guidance in a safe and supportive environment. Being able to talk to others who understand and know what you are going through and have compassion for you is vital at this time.
Focus on What You Can Control
Losing a pet can happen in many different ways. It may be that they suffered a traumatic injury they couldn't recover from, succumbed to an illness and passed peacefully in their sleep, or you had to make the heartbreaking decision to end their suffering and allow them to slip away. You can't always control how you lose a pet, but you can control what happens next. If you are struggling to make sense of what has happened, focusing on the decisions you can make in any way you want to happen next can get you through the early days. This can be making arrangements for burial or cremation, choosing to donate their toys or belongings to a charity, or making a donation in their name to support animal welfare organisations. Whatever you do, make sure you think it through carefully and don't jump in feet first in your grief.
Talk to Family and Friends
Your family and friends will likely be grieving this loss with you too. Those who lived with and loved your pet too will have a hole in their lives that they, too, are struggling to comprehend. Connecting with them, talking about what you do next, what your memories are, and how you want to honour your pet can help you to move through your grief with people who knew and loved your pet. While it might feel like you are alone, you won't be, and others around you can help you to get through this challenging period.
Prepare a Memorial
A memorial can be a great way of giving your pet the send-off they deserve. Whether they were your companion for 6 months or 6 years or you had them their whole life, the time they lived with you is irrelevant. It is the love you shared and the bond you had that will remain once they have gone. A pet memorial can serve as a replacement for a human funeral and allow you the chance to say goodbye. Choose a resting place for them, visit their favourite place to spread their ashes or build an altar or shrine for them to be remembered and to give you something to focus on.
Don't Neglect Surviving Pets
If you have other pets, it is essential to remember that they, too, will feel the loss. Animals who live together form deep bonds, and much like you will be grieving, so will they too. Try to keep your routine consistent and give your remaining pets extra care and love to help them adjust to life without a member of their pack. If you are struggling to help them through this, talk to animal welfare charities for advice or your vet to help you better understand how best to approach pet loss for other pets and ease the change for them.
Conclusion
Pet loss can have a massive effect on your life, and you need to allow yourself the time and respect to grieve and deal with your feelings. You shared a love and bond like no other with your pet, and getting over the loss will take time, much like it would should you lose a human member of your family. There is no right or wrong way to deal with pet loss and grief, and you should be able to grieve in a way that helps you through this time.
You might also like