Everything You Need to Run Your Business Remotely From Home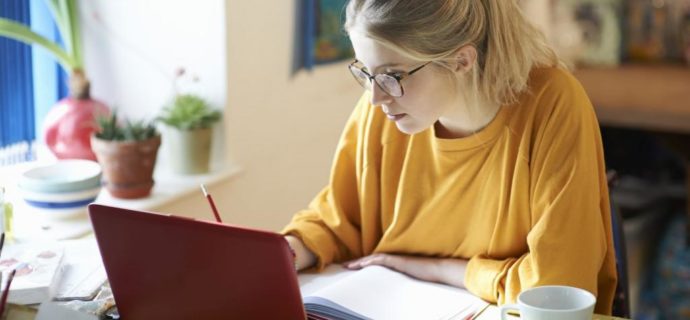 Are you considering switching to a home business model? Here are all the things you need to consider.
The Right Tech
First, you do need to make sure that you are investing in the right technology. A lot of people think that running a business from home is going to be free. While it's cheaper, it's definitely not going to cost you anything. You need a solid laptop that isn't going to break down every five minutes and you should also think about investing in a cloud server. A cloud server will make it easiest to transfer files, docs, and share important updates with clients or other members of your team. A lot of business owners are worried that a cloud server is going to cost them a fortune. However, they can easily fit within a modest business budget.
Strong Connections
It's crucial that you are able to stay connected to not just team members but your customers and clients. How can you do this? Well, a strong internet connection will be essential and that's going to be more of a challenge for people who live in remote locations. However, it's certainly not impossible. Research the different providers and try to find the one that can provide the best speeds for a price that is going to match your budget. You should also be looking at the software available such as SmartRoom. You can learn more at SmartRoom.com and similar sites however a shared platform like this could be incredible when boosting productivity.
A Focus on Productivity
Of course, it's not just about the tech that you are using or how fast your internet is. You will also need to make sure that you are able to gain the right level of productivity when you are working from home. This can be more of a challenge because many people do struggle to operate effectively when they don't have the structure of the business office to fall back on. If there's no one pushing you to be proactive it's easy for deadlines to drift by and that's a definite problem. The trick is making sure that you are operating in the right home environment. As tempting as it may be, you shouldn't try and run your business from the comfort of your bed.
A Strong Website
Finally, by definition, a home business will typically need to be online. This means that you need to consider how you are going to generate leads and ultimately turn those leads into buying customers. The goal here should always be on building the best website possible. You must have a website that delivers what customers want and provides it to them in the way that they need. In other words, don't cut the costs here. You do need to invest a sizable amount to ensure that your website is running smoothly. Customers won't forgive slow load times. You can learn more about website design at businessnewsdaily.com.
We hope this helps you understand some of the best ways that you run your business remotely from home and gain the level of success you want.
You might also like