Get the Most Out of Your Employees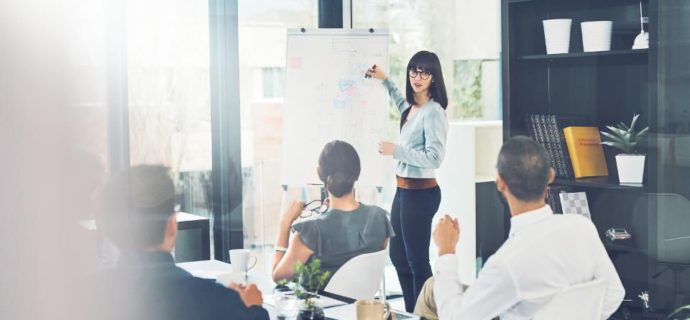 If you want your business to succeed, it's important to keep hold of your best employees. As your biggest asset, your staff can make or break your business. Hiring top talent isn't enough to ensure commercial success; you'll need to nurture employees and challenge them if you want to keep them.
To ensure you're reaping the benefits of hiring great workers, take a look at these top tips for getting the most out of your employees…
Care About Their Careers
Don't view your employees simply as resources that enable you to achieve your commercial goals. Recognize them as individuals and understand their career aspirations. Giving employees the support they need means providing them with the resources they require. In addition to this, helping employees to work towards their goals by providing training and promotion opportunities will confirm just how much you value your staff.
Meet Your Responsibilities
As an employer, there are certain duties and responsibilities you need to fulfill. Using HR software for small business can be a great way to manage your employees and ensure that you're meeting legislative requirements. Furthermore, relying on software to manage your HR duties ensures you won't need to invest in hiring your own full-time HR team. With a low-cost way to implement HR protocols, businesses of any size can reap the rewards of having in-house HR expertise available at any time.
Ask for Feedback
Before making business decisions, ask employees for their thoughts and opinions. Often, the people who will be most affected by your managerial decisions are your employees. Similarly, your workers are the people who are performing key roles every day, so their insight is an invaluable source of knowledge. Of course, asking for employee feedback will only be beneficial if you take note of the responses you receive and act on them.
Provide Incentives
If you want to get the most out of your employees, be sure to provide them with the right incentives. Setting realistic targets with rewards for whoever reaches them first can be a fun way to add a competitive spirit into the workplace. When employees have something to work towards, it keeps them motivated. Whether you offer an extra day off, free products, or a bonus as a reward, the camaraderie and encouragement will help to ensure your employees are always giving 100%.
Build Strong Teams
When you hire employees, they'll be working alongside each other day in, day out. Even if their work isn't interconnected, a happy, cohesive workplace is always more efficient than one that's filled with resentment or dislike. Make the effort to build strong teams with department activities and events if you want to get the most out of your employees.
Increase Productivity in the Workplace
When your employees are working efficiently, your productivity levels will soar. Ultimately, you can transform your commercial performance simply by enhancing employee happiness, wellbeing, and satisfaction. By doing so, you'll provide people with a supportive and collaborative working environment and benefit from the increased productivity and profitability that a happy workforce creates.
You might also like