The Best Ways to Meet Your Business Goals This Year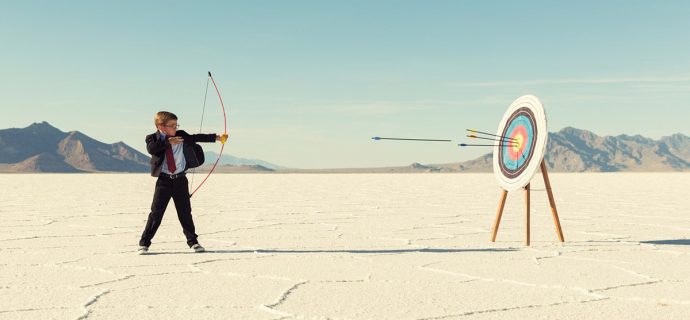 Setting business goals at the beginning of the year can help you to achieve more and find the success that you desire. Your business goals could vary, from increasing your profits a certain amount to hiring more people. Whatever you want to do to grow your business, you want to reach the end of the year having completed your goals.
Your goals may be large or small but, either way, you need a plan that will help you to meet them. If you don't create a pathway to meeting your goals, you could fail to fulfill them in a timely manner.
Check That You Have the Right Goals
To increase your chances of fulfilling your business goals, you first need to make sure that you have the right goals. There's no point in setting goals that you are unable to achieve. You have probably heard about SMART goals, which should be specific, measurable, attainable, relevant, and time-based. This means that you need to set goals that you are able to track and measure and that are suitable for your business. They need to be realistic and they should have deadlines. Breaking your goals into smaller objects can help you create a plan to meet them.
Work With Experts
Getting the right help is a must if you want to meet your business goals. You might already have plenty of valuable expertise in your business, but could you benefit from outsourcing or seeking out further talent to help you? Looking at digital marketing agencies to assist you with your marketing goals or getting help with your supply chain management might make it easier to reach your goals on time. Hiring new staff could also be the solution to reaching your business goals this year, and it could be easy to do if you hire remote workers.
Manage Your Time
Good time management is essential to help you fulfill your business goals. If you're not using your time wisely, it could be the end of the year before you know it or you could breeze past the deadlines that you have set. In addition to setting deadlines, you should create timelines to follow to keep your goals on track. Check in regularly to make sure you're following the schedule and deadlines that you have set and adjust them if necessary. Sometimes it's better to extend a deadline when needed instead of rushing to get something done.
Track and Measure Your Progress
Goals need to be tracked and measured to see where you are with them and whether you're going to meet them on time. When you set your goals, they need to be measurable so you can easily see if you're making progress. This will often involve things that can be quantified, whether it's the number of website visitors or the number of sales. Numbers and data allow you to get a clear picture of the direction that things are going in.
Meet your business goals this year by creating a plan that you can follow. A clear plan will show you a path to success.
You might also like