Why Local SEO Can Be Your Key to Success in 2021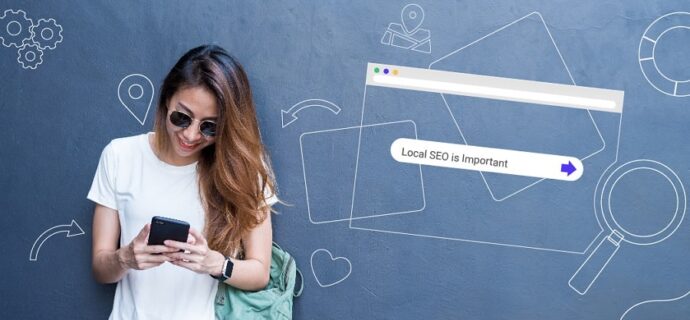 By now everyone should know that investing in local SEO is important. However, the majority of businesses, especially online-based ones, often don't make it a priority. This can be a huge mistake for small businesses right now. The COVID-19 pandemic has impacted all our lives, but most importantly, it changed consumer behavior. One of those changes makes it essential to include local SEO into the list of top digital marketing trends of 2021.
Why Local SEO Matters More Than Ever in 2021
Consumers largely switching to online buying is the most obvious change triggered by the pandemic. It's not a surprise because people simply had no other way to buy anything during lockdowns. This is also one of the changes that are expected to stay even after the world goes back to normal.
However, the more important change to consider when developing your marketing strategy is that consumers today want to support their local economies. They achieve this by choosing local businesses over their competitors, even if those offer slightly better terms. According to a survey by ZypMedia, consumers are driven by the desire to support their communities. Even primarily online service providers benefit from it. This means that a SEO Toronto agency is more likely to find customers specifically in Toronto right now. Of course, global consumers also matter greatly. But any business should put more focus on local SEO alongside its usual marketing channels.
The main idea here is to attract the attention of your community to tap into the spirit of support and mutual help that is currently rising all over the globe. In order to achieve this, you'll need to use a few clever tricks. Also, remember that when you are investing money in marketing, quality matters most of all. Therefore, it's best to use your resources wisely and focus on your main traffic generation route first.
How to Boost Your Local SEO on a Small Budget
Get listed on Google My Business.
Getting listed with Google My Business is an absolute must for every company today. Even if you aren't expecting to attract customers through Google Maps, this listing will help improve your Google ranking by default.
Optimize your content with local keywords.
Keywords aren't the main online marketing tool today, but they are still highly effective. Therefore, you need to reevaluate your website content and make sure there are some keywords oriented for local SEO.
Add a local content section to your blog.
Creating local content is also important. It's also an opportunity for you to increase the list of topics on your blog. This content should be relevant not only to your niche but the community as well.
Become more active within your community.
Local SEO is not only about website optimization. You also need to build up relevant backlinks, which means becoming an active member of your community. Joining local social media groups and participating or supporting local events will all gain you some mentions. Then, it's up to you to use the opportunity to grow your local digital presence as well. You should aim to build a brand that will become an influencer within the community regardless of your primary business niche.
Go multi-local.
If your business isn't tied to a single place, you can build up a "local" online presence in places most relevant to you. Or, if you operate from several locations, be sure to work with listings for every office separately.
As you can see, improving your local SEO can be quite simple. The important thing to do here is to put in some initial work to get listings and then continue to invest your time in it. Like all other types of online marketing, this is an ongoing project. You need to publish optimized content and build links all the time to keep your business relevant.
You might also like