4 Ways You Can Master Traveling for Business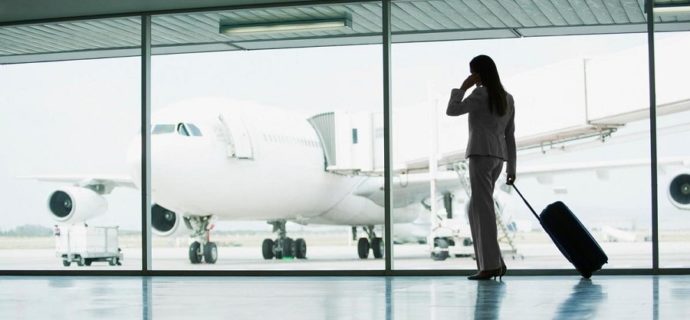 When it comes to preparing yourself for traveling for work, having a good tip or two to help your journey go smoother and time fly by quicker when away from home can be invaluable. Knowing what you can do to save time, stress, and being prepared can help you to ease into the new transition in your working life and afford you more time to work, relax or whatever you please.
How You Pack Is Really Important
Have you ever put much thought into how you pack your hand luggage? You want to make sure you have everything you might need to hand and easily accessible think phone, charger, pens, paperwork document, and your passport and travel information.
Pack your luggage with them at the forefront at the top of your mind. Put them into pockets or compartments that you can quickly access. You want to be able to access everything you need when checking in and going through security and at the lounge.
It is also worth considering opting out of checking in luggage. Not only is it one of the more expensive options, but it can also slow you down when it comes to checking in and leaving the airport at your destination.
You probably have heard this before and think you can't travel light, however before you pack that suitcase, think carefully about what you are taking with you. How many sets of clothes will you realistically wear for the time you will be there for? Chances are, you will need your suit for work and a comfortable outfit change for relaxing/overnight/traveling.
A top tip is to make sure you charge all electrical you will need at the airport, and if you can, take a portable charger with you on the plane. It isn't always guaranteed that you will be seated by a charger and have the ability to charge during the flight.
Create a Base
If you know you are going to frequent the same place for business regularly, why not consider making a base there instead of living in a hotel and out of a suitcase. Looking for a condo in Chaengwattana can help you make a home from home and create a more relaxed environment for your trips. Hotels are great for occasional trips; however, for longer terms travel plans, it makes sense to have a space you can call your own.
This applies to travel as well. Is it worthwhile to hire a car for your trips or get to know the local transport links? The last thing you want to turn up late and be rushed for important client meetings, so do your homework beforehand and check out the best way to get around and make sure to allow plenty of time to arrive early and be totally prepared.
Travel Perks
Frequent fliers can access a whole host of perks via loyalty programs for different airlines. If you haven't signed up yet, do so now! There are some great benefits to be had from using your points or accrued miles. From getting through security via priority lines, VIP lounges at the airport as you wait to board your flight and even upgrades to business or even first class for the price of an economy ticket.
Download the app for the airline you are flying with to be kept up to date with offers for frequent flyers and loyalty offers too.
What Time Do You Travel?
It is always worth considering different flying times, depending on the time zone you are traveling to and the work you need to take care of. The red-eye is always a good option and cheaper too if you have time to sleep at the other end and get ready before heading out for business.
Sure, it makes sense to fly close opt for shorter domestic flights for heading to morning meetings, but think about how you will look and feel once you arrive? Sometimes, it is easier to catch a late-night flight the night before where you can prepare yourself on a potentially quieter flight and arrive the next day well-rested and fresh. Consider all your options carefully before booking your flights and consider other options available to you.
Another great tip is to book as far in advance as possible. This isn't always feasible, but if you know you have a trip coming up, get the flight booked to take advantage of cheaper flights and better options for upgrades.
You might also like