7 Ways to Build Your Online Presence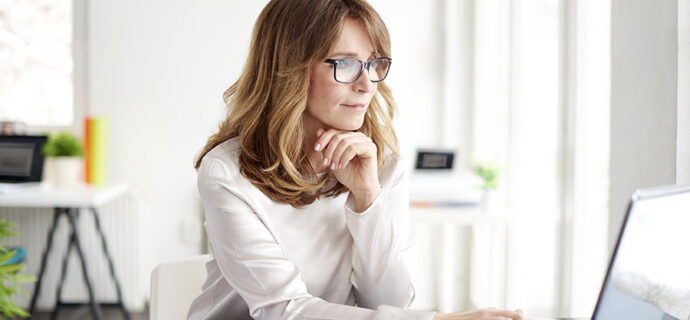 If you are new to the business world, then developing your online presence can take time, and sometimes it can be frustrating. However, building an online presence is an essential business aspect.
Building an online presence can take time since it is a gradual process. An online business presence is crucial since it allows you to interact with your prospective customers and inform them more about your brand. The following are ways that you can use to build your business's online presence.
Develop a Business Strategy and Track Your Progress
First and foremost, you need to understand your business goals, both long-term and short-term. As you begin developing and growing your online presence, you should understand how each of your online efforts helps achieve your business goals.
It is essential to note down your goals and ensure that they are SMART. This will help you to refer back to them easily and determine your progress at any given time. You should ensure that you track your progress at least once a month to ensure you are on the right track.
Build a Solid Platform
For most small entrepreneurs and businesses, building a solid platform begins with creating a home base website. A business website is a hub whereby it enables people to learn more about your products and services, contact you, and interact and engage with your content.
It is essential to ensure that your website has a clear message, is easy to navigate, has contact and about us pages, and possesses valuable content. SEO is also an essential aspect of the website. Just like you hire services from reputable professions like CPAs, you can also consider asking for help from a professional for you to get started.
Ensure You Optimize and Improve Your Content
Nobody is perfect at everything. Therefore, despite the need to ensure that your content appears perfect, there is always room for improvement. It would help if you continuously searched for methods to enhance and optimize your site and your content.
Since this is a process, you must start immediately to achieve your goals.
Provide Consistent and Valuable Content
It is essential for you as a business owner to provide consistent and valuable content through various online platforms such as your website, podcast, social media, or tube channel. Besides, you should identify your target audience for you to provide relevant information.
Regardless of your content forms, such as blogs, videos, ebooks, or a podcast, you should ensure that the content is valuable and consistent.
Be Engaging and Social
One advantage of using the internet is that it allows you to engage with people across many places and use various social media platforms. However, it is recommended for you to focus on a few social media platforms that work best for your business.
Some of the common platforms include Facebook, Instagram, Twitter, LinkedIn, Pinterest, Google+, among many others. Social media can be a great marketing tool, especially if you have followers. It helps in creating a good relationship with your customers and prospects.
Start Building Relationships
Good relationships with your clients and prospects are essential, especially when building your business's online presence. If nobody knows you or your business, then nobody will search for your website, Instagram posts, Facebook profile, among many other social media channels.
Therefore, if you want to draw people's attention, you should look for online community groups and join them. These groups should be made up of individuals who have a common interest with you or those who operate similar businesses.
After joining, you should focus on building relationships through offering value and being an active member of the group.
Connect With Existing Brands for Podcasting and Guest Posting
Connecting with an existing brand and asking for guest posts or being a guest on their podcast helps you build a new relationship and grow your name and brand in front of a new audience.
However, it would help if you remained strategic by ensuring that you also add value to the person's audience. You should also ensure that their audience has interests in your products or services.
Guest posting can significantly improve your website traffic, create a strong backlink, and increase your social media following.
Conclusion
The emergence of the internet and technology has significantly changed how people market their products and services. As a business owner, online platforms offer a great opportunity for you to grow your business and market your brand.
Therefore, it is essential to build an effective online presence.
You might also like