Four Things to Remember When Planning Your Business Trips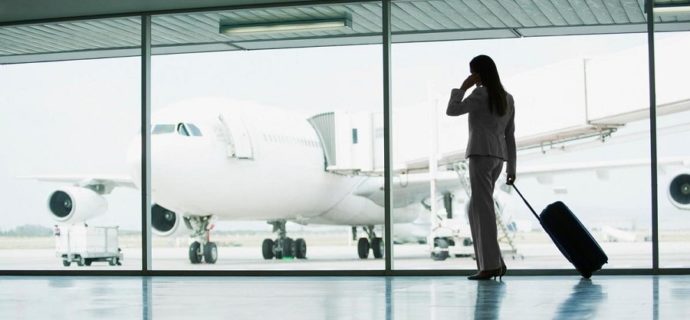 Business travel can be an exciting prospect for a business owner. It's a perk of the job for the employees and for you, it's a chance to expand your business and network beyond your local area. You can learn new ideas and meet new people, build new links with other businesses and you also get the chance to visit new places, too.
The problem? Some business travel plans happen at the very last minute, and it's something stressful when you know that you have to get somewhere for a meeting and you must arrange all the travel for it. You can arrange business events across the country when you have the help of MTI Events, but how do you successfully plan business travel around the country and even the world? Let's take a look at how to plan properly when it comes to business travel
Budget
Ideally, you have an idea of what you would like to spend for your business trip. Whatever that budget may be, you need to be smart about researching your options. You should ensure that you keep every single receipt that you use when you are travelling so that you can claim back expenses. Does your employer offer an employee credit card with a spends limit? If so, this could be an option for you. The spending budget you have for travel should align with whether you have to travel extensively or not for your business. If so, you may need a bigger budget than most.
Make a List
You need an itinerary for business travel. It will help you to know where you need to be, how many days you plan to be away for, what time your hotel and flight check-in is and you can then make a plan with whom you book through with the right comparison websites. Let's not forget that it isn't just your plane ticket or hotel you have to think about, but your meals, your baggage and any insurance you have to get, too. Don't forget to add in some entertainment options.
Copy All Travel Info
Bring copies of all of your documents for the trip and this includes passport, driving license, any visas you need for travel. Take a note of all contact numbers and credit card info, too.
Bring Carry On
You don't want to get to a place of business to find your luggage is lost. You need to ensure that you have what you need in your carry-on. So, bring your toiletries and a spare change of clothes in your carry-on bag and take your electronics and chargers, too.
Business travel can be for many reasons and you have to consider what you need to ensure that your business trip goes off without a hitch. Being prepared and getting your planning sorted is important so that you don't run into any issues when you arrive at your destination. Without the proper planning, things can go wrong and on business, that's not an option unless you can't help it such as in the cases of travel delays and cancelled flights.
You might also like