Things to Consider Before Moving House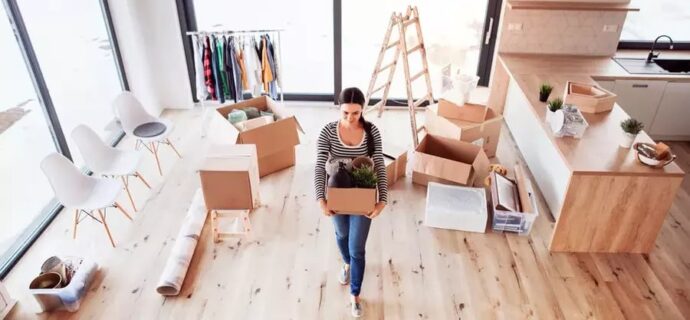 Moving house can be a very expensive and stressful time in life, it is something we all go through but something that shouldn't be a quick and impulsive decision. There are so many different things to consider and to think about before taking the plunge to do so and not just the obvious like saving money where you can. Some things which are very important might not be something you even consider then further down the line can be an issue. Your home is your hub, where you go to feel safe, make memories and make it your own. You want to make sure it suits all your needs in the short and long term. 
One of the first things to consider is if you can afford the property. When looking for a house you normally will have certain expectations and things on your wishlist but normally the dream home won't exist and if you do find a home that ticks all your boxes it may be out of your price range. When moving home and especially when you are getting your first home you want to make sure you can afford it as it is expensive to run a house and you won't always know exactly how much you will be spending. You can research the cost of average bills in the area but they are likely to fluctuate and it won't take into consideration things like food, luxuries and other personal costs you have. If you spread yourself too thin you won't be able to manage when prices go up, which they always will and if emergencies arise where you need to pay a lump sum. 
If you have a family, another aspect you need to think about is how long you are going to live there and what the schools are like in that area. Some people can end up moving house purely to be in a better school catchment area so if you think about this beforehand you will prevent any problems down the line when they are ready to start school. But if you have young children it is also important to think about the nurseries and daycare and that things like schools can change. A change in headteachers and the types of children in the school can change how good a school is in an instant. So you can never know for sure but you can take an educated guess and go for what you want at that moment. 
When you move house there are important things to consider like what you want around you. Are you a city person and like to be around the hustle and bustle of everyday life and have a shop around the corner that is open all hours? Or you may want to live a quiet and peaceful life surrounded by the countryside and nature. If you like the idea of a natural aspect in your new home then you can look at relocating to charter towers. For young families and adventurous couples, this is the ideal lifestyle. Reduce the stress by relocating to a location where you can afford to buy a property without a crippling mortgage that tends to leave you with nothing. Live the country life you've always desired.
You might also like