The Software Your Business Needs to Provide Excellent Customer Service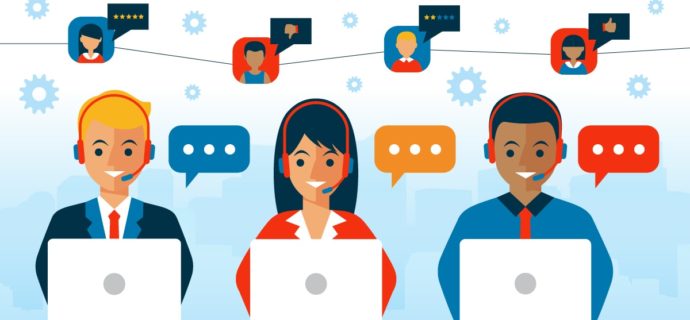 As more and more businesses operate online, the customer service that they offer needs to adapt to meet this change. Whereas customer service is often associated with direct customer contact, for example in a sales transaction in a store, nowadays customer service is a lot trickier to navigate, primarily due to the increased number of ways that customers can interact with businesses.
The fast pace of modern life and accessibility of technology mean that the public has high expectations of both the quality of service they receive and the speed at which it's delivered. These high expectations create additional challenges for businesses, especially when operating in a crowded market place. Harnessing the power of technology and using the latest developments in business software is the most efficient way companies can offer high levels of service, expected by their customers.
Customer Relationship Management Software
Customer relationship management software (CRM) is a popular software choice for modern businesses. Understanding the value of the customer relationship as a whole and with an emphasis on the customer journey, this software is a must for customer-focused companies.
Using this software enables businesses to have a record of every dealing a customer has had with the business. The level of detail provided by the CRM software means that when a customer contacts a company about an ongoing issue, for example, the customer service assistant immediately has all the information that they need at their fingertips. Having the information to hand means that the customer doesn't need to explain their reason for calling multiple times to each call handler that they speak to. In this scenario, the CRM software not only makes the situation less frustrating for the customer but also helps the call handler deal with the issue efficiently.
CRM software is also a popular tool among sales teams, enabling them to keep track of the communications the business has had with sales prospects and to ensure that they are not damaging the customer relationship by different members of the sales team inadvertently calling the same prospect numerous times.
Business to Business Order Management Software
Operating in a business to business (b2b) ecommerce market can make the stakes even higher when providing customer service. The company you are selling to may need your product to satisfy an order they have, so any delays or poor customer service can have serious knock-on effects.
Business to business relationships are often more than just a single transaction. Retaining your current customers and encouraging repeat business is just as, if not more, important than attracting new customers, maintaining a positive relationship between the firms that you supply is vital, which is where b2b order management comes in handy. Using b2b order management software will enable you to track the whole order from processing through to delivery. The software will also help with the management of that all-important aftercare in the event of any returns. This useful software allows businesses to provide seamless customer service in the fast-growing b2b ecommerce market.
You might also like