The 5 Best Ways to Save Money for Your Small Business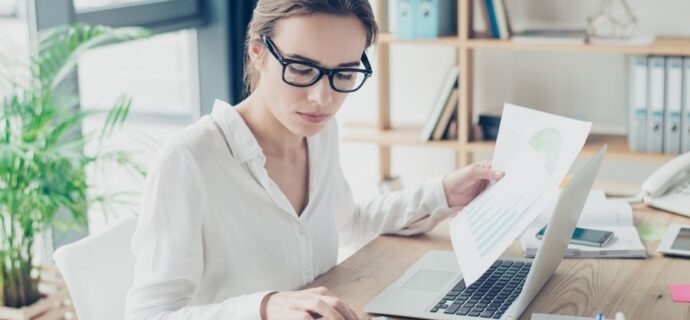 If you've just started up your new business, or even if you're simply considering whether you should start up a new business, the topic of finance is probably a central focus of your mind right now. And for a good reason!
Adept financial management is one of the essential bases for running a business, and it is almost as crucial to save money as it is to earn it as a business leader.
Before you rush into your new business, or if you've started your business and want to increase the amount of profit you're making, take a look at these five ways you can save money for your business.
Budget Everything
Every penny counts when you're running a business, and you can save money by creating budgets for different elements of your business. Whether it be the advertising and marketing side of things, or for employee salaries, or even for the amount spent on the product or service you wish to sell, you can budget anything!
The need for at least a general budget for your business is undeniable; it helps you control your outgoing expenses from the get-go. In addition, deciding on a budget for different components from the start helps make future financial decisions more straightforward, as the amount you should spend is already decided for you!
Keeping a detailed budget also helps you keep track of what you're spending and on what you can afford to cut down on in the future if necessary.
Look For Cheaper Alternatives – Especially for Advertising Your Business
Particularly when advertising your business and the product or service you want to sell, you should look for cheaper alternatives, as advertising can be a hugely expensive part of marketing your business. Instead of going directly to an advertising agency, there are multiple more affordable and possibly more effective options.
Firstly, you could advertise your business yourself through venues such as YouTube or your own personal website. Another option is guerrilla marketing, where you can consider more creative ways to get your brand out there, like hiring an influencer to promote your business or putting up posters and fliers in the streets.
Finally, more 'old-school' tactics such as sending an email or letter personally to a client, can compel them to return to your business and even spread the word about your business.
Keep Records of Your Finances
Keeping a record of your finances allows you to keep track of your expenses and understand how much profit your business is making over time. Maintaining a record can make budgeting more manageable, and it also is essential to have everything at hand for tax purposes – such as claiming tax relief when necessary.
To make keeping financial records easier and more organised, you can use accounting software, which helps you save money as it cuts the costs of hiring an accountant.
Buy Your Product in Bulk and Import It
If your business aims to sell a product, shipping, buying, and re-selling expenses are no joke. However, buying your product in bulk can often save you a lot of money, as the shipping expenses will likely be much lower if you don't buy each item one at a time.
Buying in bulk also is a suitable method in that it saves you time in the future spent on buying more of your product if you already have a large stock from the beginning.
It could help save you time and, therefore, money if you also consider shipping the product itself and ways to speed up the shipping and allow the product to arrive safely and easily. It might be necessary to import and export your product, especially if you are shipping internationally, and send it through customs, so looking at global customs brokerage solutions would be beneficial to ensure the safe arrival of your product.
Get What You Can for Free
There are many cheap alternatives when hiring employees or promoting your business, but there is also a surprising amount you can get for free. One example is adding university students to your workforce, as many students look for opportunities for learning experience in the working world and for opportunities to add to their CV.
It may be challenging to manage your finances, especially at the start of a new business, as promoting and profiting with a small business is unpredictable. However, following tips such as these will allow you to become more financially secure as you lead your business.
You might also like