3 Rules for Successfully Marketing Your Business at a Trade Event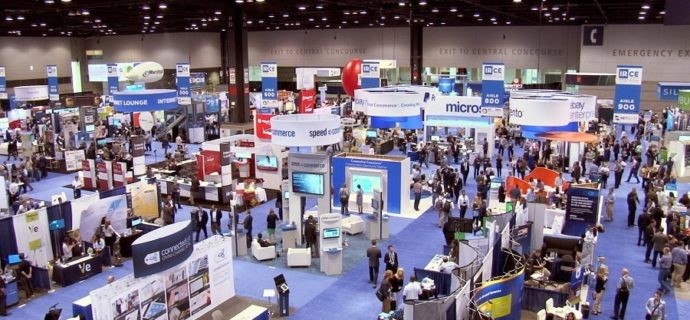 Digital marketing is central to any business's strategy and if you don't put resources into things like social media and SEO, you will struggle to increase sales effectively. But that doesn't mean that offline marketing strategies aren't important anymore.
There are still a lot of very useful offline marketing forms, but they are often neglected because companies put all of their efforts into digital marketing. Trade events are one of the best offline marketing strategies because they allow you to reach a large number of potential customers, and most of them are qualified leads because they have already shown some interest in your industry by attending the event in the first place.
These events are a great way to build your brand because, by appearing at them, you position yourself as one of the leaders in your industry, and that helps you to build trust. If you are not already, your business should be attending these events on a regular basis. If you have not attended a trade event before, here are some helpful tips to help you get the most out of it.
Research Events
The first step is to decide which trade events you want to attend, so you need to do some research. You will need to spend money to attend a trade event, and if you attend the wrong event where people are not interested in your business, you are wasting that money. When you are researching an event, look at which other businesses are going. If a lot of your direct competitors are there, that's a good sign that you should attend as well. A lot of people think that niche events which are more specific to your business area are best, but you will not get that many people attending. It's often better to go for the larger events that cover the industry as a whole because you will expose the business to more people.
Design an Exhibit That Stands Out
There will be hundreds of other businesses at this event, and people are not going to stop at every single stand, so you need to design an exhibit that stands out. A few signs and a couple of posters with details of your product isn't going to cut it. It's boring and people will walk right by without even noticing you. You should go to a company like Infinity Exhibits and have them create a custom stand that sets you apart from the rest. Try to use videos and pictures to draw people in, and make sure that you have good gifts to give away because that always gets people interested.
Let Your Personality Shine Through
One of the main benefits of a trade show is that it helps to strengthen your brand. That's why it's so important that you show people who you are. You can think of your brand as the personality of your business, and if you want to create a memorable brand, you need to let that personality shine through. Do things in your own way, even if it isn't the way that businesses normally operate at trade shows, it will only make you stand out more and it will let people know what your business is all about.
Trade events are a great opportunity to market your business, but only if you get it right. If you turn up with a boring stand and a dull presentation, everybody will pass you by without a second glance, so make sure that you follow these tips.
You might also like