Improving the Customer Experience in the Modern World: The 3 Most Important Aspects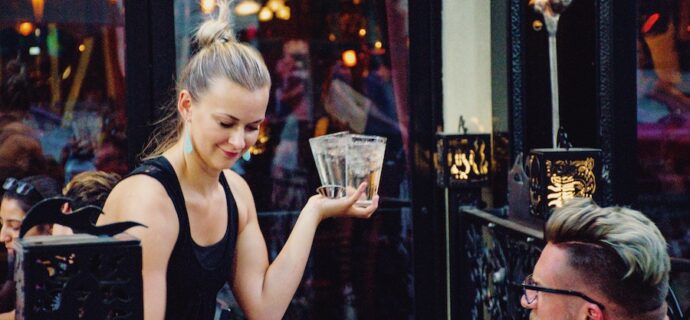 We can spend a lot of time promoting our business, but if we do not deliver great customer service, it will backfire on us. While there's increased competition in the market, we've got to shift our strategies towards delivering on the most basic level. An outstanding customer experience is about providing your customers with something that, very simply, keeps them coming back while also spreading the word about the experience. Here are some approaches to delivering a great customer experience that may very well be lacking in many modern businesses.
Responding to Feedback
It sounds very simple, but so many organizations have a laborious and complicated process for delivering feedback. In a place like a restaurant, if the music is too loud, it can be incredibly distracting and overwhelming for the customer, so it's very unlikely they will come back to you if you don't acknowledge it. While the music for restaurants and bars can enhance the experience, it is critical that if there is an immediate issue a customer is complaining about, rather than making that customer feel they are in the minority, responding to their feedback by acknowledging it and doing something about it can achieve so much. 
Listen to the Customer
Going back to the analogy of being in a restaurant. If a customer has to repeat their order, this is only going to cause them more frustration and over the course of the evening, you will see their attitude change, not just towards the members of staff, but the business as a whole. You can also apply this approach when customers give personal data online. You can integrate the user experience by making sure they don't have to input information more than once. Additionally, when you start to listen to a customer on a more human level, this will make them feel more in tune with your customer representatives. We have to remember that trust is the most important thing to simulate sales and a good working relationship. Therefore, training our members of staff in the art of paying attention will achieve a lot.
Train Your Staff
As simple as it sounds, you'd be surprised how many people in the customer-facing industry hide behind a counter and scroll on their phones. There have been so many instances where people actually approached as members of staff and haven't been acknowledged because the member of staff was on their phone. This is so common in the modern world, but you can remedy this by training your staff in common courtesy, and you can start by asking them to put away their phones and only use them at break time or implement a stricter policy.
If you want to get your business off the ground, it's not just about making sure that you promote yourself or have the right products, but you've got to know that if people have an amazing interaction with your services, whether online or in-person, you are going to give them a far better reason to come back to you. It's how they feel when they purchase from you, which is why improving the customer experience in some of these ways can be invaluable.
You might also like