The 2021 Digital Marketing Trends All SMEs Need to Use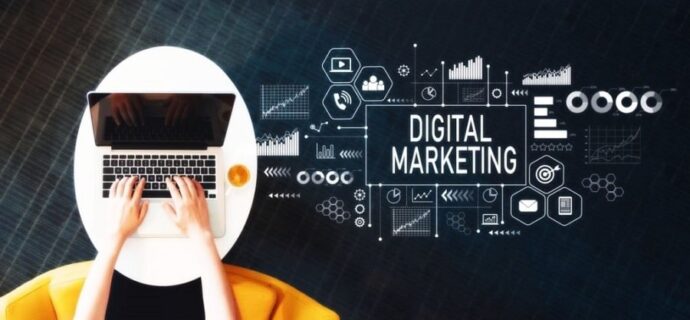 Smart business owners will already be thinking about their 2021 digital marketing strategy. Of course, this means that they will need to know about the most effective digital marketing trends so they can account for these in their tactics.
Unfortunately, this can be a huge and time-consuming task unless you can find a post where the most crucial trends are broken down for you, that it. Fortunately, we have toiled to collate the most crucial digital marketing trends for 2021. Keep reading to find out what they are and how your small to medium business and make use of them for a more successful 2021.
Automation in Marketing
Better marketing automation is absolutely essential for businesses wishing to succeed in 2021. It will usually also mean investing in more advanced marketing automation software and tweaking the strategies you use to achieve your goals.
The great thing about effective marketing automation is that there are many benefits your business can reap. Yes, it is known to make your marketing process more effective and lower costs.
However, marketing automation can also help your business to find better quality leads, and provide those leads with a journey that is designed more specifically for them. This being something that can make all the difference in customer experience and ultimately, conversion.
VR and AR in Marketing
Augmented reality and virtual reality may be things that we associate with gaming right now; however, they are also likely to become a popular way of communicating and interacting with customers in 2021.
The benefits of AR and VR are that they provide a space for customers to interact with your business products and staff in a much more realistic way. For example, comma and art gallery can now offer customers an air view of what a particular piece will look like in their very own home. Something that was previously entirely impossible until the customer had an altarpiece and had it shipped to them.
It's not just the improvement in customer experience that VR and AR offer either. Indeed because they are such cutting-edge technologies, using them in your business's interaction with customers provides novelty and helps to reinforce your brand as a leader in your field. The value of which, in this technologically obsessed world, really can't be overestimated.
The Moving Image
If 2020 proved anything, it's that people love videos and this trend is set to continue for 2021. This means that video content and advertising should be an integral part of any small businesses digital marketing strategy.
The good news is there is a platform that reaches millions of people every day set up precisely for this purpose – YouTube, the most popular social video network worldwide.
You can choose to go down one or both of two routes here for your digital marketing. The first is to create content that provides value to potential customers. That is it entertains or educates them – if it can do both, then you are onto a winner.
Alternatively, you have the option of paying for advertising on YouTube. Fortunately, there is a range of possibilities for four different budgets here, including display ads, bumper instream ads, overlay ads and non-skippable in-stream ads.
Voice Search
Experts predict that in 2020 an even more significant rise in Google voice searches will occur. To that end, businesses that wish to be successful will do well to utilise these newer forms of search in their digital marketing strategy.
What it means is as well as more traditional forms of SEO, your small business must optimise for voice queries as well. The problem here, however, is that achieving this can be rather tricky. After all, there is currently only one single search engine ranked placement or voice search, so it's kind of like trying to hit position one, in traditional SEO all the time.
Fortunately, there is plenty of detailed advice on how to optimise your website and other platforms for voice search. Although you may wish to work with an SEO expert if your Tactics If not getting the traction you require.
Digital Touchpoints
A digital touchpoint is an online interaction with your customers. It could be when they buy a product, but also it can be when a customer searches or reaches out to find out information, to ask a query, or even discover a little bit more about your brand.
The thing is, one of the most significant trends of 2021 will be interaction across a range of touchpoints at the same time. What this means is, your customers' journey will no longer be a linear one.
Instead, you can expect them to find and interact with you on the platforms that they feel most comfortable – something that can quickly change from week to week, day to day and even hour to hour. After all, how many people do you know that only ever use one single platform online?
What this means is small to medium business must arrange their customer's online experience around these touchpoints. To that end, instead of planning a linear journey through a single sales funnel, it is best to account for and utilise a variety of touchpoints on a variety of platforms to meet your customers needs best.
To do this, you must use online analysis of every touchpoint a customer makes in their buying journey. You can then use this data to inform your strategy and better influence your customer's actions. Of course, you will also need to ensure your brand identity and experience is strong across a multitude of platforms. In practice, that means being just as strong on Instagram as you are in their air marketing you put out by your own site and so on.
Position Zero
Another digital marketing trend for 2021 that is very important for small to medium businesses to be aware of is position zero. Yes, that's right no longer should it be the goal of your SEO to only get you into an organic position one. Instead, there is now a more even coveted position known at the featured snippet or position zero.
Achieving position zero is all about answering questions in the right way. Therefore, you will need to carefully consider the keywords that you use and make sure your content is optimised for very particular topics. Also, your snippet will need to be unique and to answer the most asked questions about a topic succinctly.
Your best bet here is to start with a list of the key phrases and words that surround a particular topic relating to your business and model questions around those.
Shoppable Posts
Wouldn't it be wonderful if customers could buy a product instantly as soon as they see it, without having to navigate away or find it on another platform? Well, that is precisely what shoppable posts offer. Indeed their significant advantage is that they shorten the customer journey from desire to purchase comma something that can make closing a sale much more likely.
This means that where possible in 2021 you should be offering your customers the experience of shoppable posts on social media. Indeed it will allow you to harness the power of influencers in a much more tangible way. Of course, it is worth bearing in mind that there will be fees involved by selling on such platforms, so this is important to consider how this will affect your profit margin carefully.
AI and Customer Service
As the focus in 2021 is set to be on customer experience increasingly, anything that will boost your customer service will be a valuable digital marketing tool. In particular small to medium businesses should consider using ai-powered chatbots For this purpose.
The benefits of such AI chatbots include far more answering simple queries. Indeed, AI will be able to understand better what customers are looking for four and how to interact with them most effectively.
The good news is that by using tools like Click4Assistance live chat software, you can get your business ready for this 2021 trend now. The reason being that they provide live chat software that can easily integrate with an AI chatbot. Something that means you can quickly solve queries and still refer customers with more tricky issues onto a real person when necessary.
Optimize for Mobile
Optimisation for mobile platforms will continue to be a massive trend or digital marketing in 2021. Indeed already accounts for overall internet traffic. What it means is if you are not making use of digital marketing that is optimised for mobile search, you will be losing out on a considerable section of your demographic.
The good news is that optimising your site to be accessed on mobile devices comes with another significant advantage. This advantage is that Google prioritises sites that are optimised for mobile. What that means is that not only will you be able to reach more potential customers, but you can significantly improve your SEO ranking as well.
To that end, be sure to implement tactics such as removing pop-ups, avoiding flash animations, and anything else that will slow down your pages loading time on mobile devices.
You might also like