How to Spot a Good Company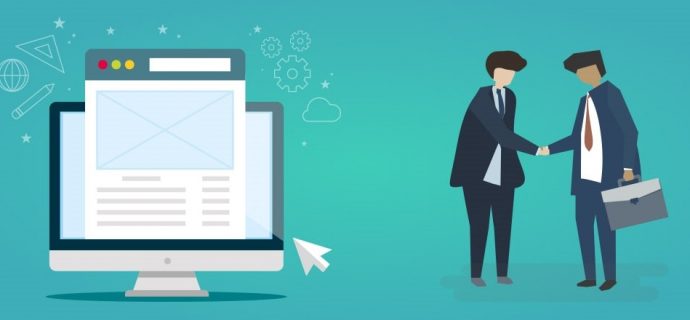 There are always certain signs and signals that indicate a good company, even before you've tried out their products or services for yourself. Whether you're shopping for a new item of clothing or you're looking to make a bigger, more costly purchase, you want to be sure that the company you've chosen is trusted and reliable.
Since an online presence is often the first encounter you'll have with a company; it's important that this makes a good first impression. Whether you've come across a new company through social media, or you've found them via a quick Google search, the quality of their online presence and marketing efforts can speak volumes. Things that indicate a good online presence are a well-designed and visually striking website filled with lots of detailed, high-quality content. Social media platforms are also a good indicator of a company that's on the ball and cares about the way they come across. On the other hand, a bog-standard website with a slow loading speed, badly written content, and poor usability can indicate a company that's likely not worth your time. As a rule of thumb, always make sure a company's website has an 'SSL' certificate (an Https URL) before purchasing anything online as this indicates that the website is secure and trusted by Google.
Another factor that shows whether or not a company can be trusted is how well they treat their customers or clients. Customer service is key. Whatever your experience working with or using a company, you'll want everything to run as smoothly and hassle-free as possible. Quality customer service works to achieve this, so make sure you pay attention to things like online customer reviews. If a company has a multitude of five or four-star reviews that highlight the quality of its customer service, that's a good sign that the company can be trusted. You can also find out more about the company's views on customer service by reading about their company ethos and backstory. Property investment company, RW Invest, are an example of a company that offers great service to their clients, with shining customer reviews and a dedicated in-house client care team.
One of the best ways to realise the strength of a company is through first-hand experience with their team, products or services. If you're buying a new car, for instance, you'll want to give it a test drive to ensure you're happy with the car itself before buying, but also get a good vibe from the company and its staff. Similarly, you wouldn't hire a caterer to work at an event you were having without meeting them and sampling their food first. In order to truly work out whether a company is worth your time or money, you need to see for yourself and trust your instincts. This way, if you're not happy with the experience you've had with the company, the service you've received or the quality of the products or services, you can move on and look for a company you feel is better suited to you.
You might also like