How to Improve Your Career Prospects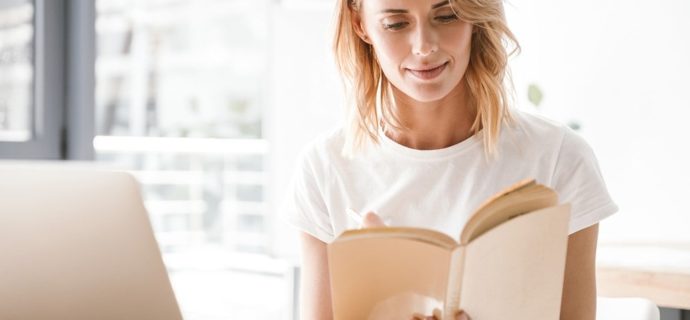 With more candidates than ever applying for an ever decreasing number of jobs, finding quality employment is becoming a thing of the past. You can easily spend months applying for different roles just to hear nothing back, and this is disheartening to say the very least.
However, rather than letting these pushbacks keep you down, why not take it as an opportunity to try and improve your resume to become more attractive for future employers? There's no time like the present to improve your career prospects, and it needn't be as difficult as you might think to get started today! So, if you want to know more about how you can branch out into new industries and increase your chances of finding employment, then read on to uncover some of the best top tips and tricks that you can make the most of now.
Head Back Into Education
One of the best things that you can do to improve your chances of finding new employment is to head back into education. This could mean anything from a simple online course all the way up to a masters degree, as it's completely up to you which level of training you would like to take on. Consider which industry you would like to explore, and carry out some research regarding which qualifications best suit your chosen area. For example, if you'd like to work on a construction site you will benefit from a rigging certificate, whilst those of you who aim to get into teaching will need a minimum of one degree with extra teacher training too. Education can be flexible to fit around your lifestyle, so you can head back into (potentially virtual) school no matter what situation you're in right now.
Start Networking
No matter what role you want to achieve, networking can help you get there. Networking involves spreading the word about your personal brand, letting others know of your strengths whilst meeting useful, inspiring industry individuals that might be able to help you achieve your goals. There are many events such as conferences and business shows that host a variety of skilled and successful people and businesses, opening up the opportunity for you to visit in person to start networking with the most innovative and influential individuals you can find for the benefit of your career. Whether you ask them for inspiration on how they got to where they are today, or decide to try and sell yourself and exchange contact details in the hopes of future business opportunities, always be confident and approach the situation with self assurance and dignity. You may need to practice your social skills and assertiveness beforehand, as networking isn't always easy and you don't want to say the wrong thing.
Improving your career prospects has never been so simple when you are able to utilise the top tips and tricks detailed above! Gaining new employment in a more rewarding environment (both financially and mentally) can really change your life, so what are you waiting for?
You might also like