Why Cloud Services Are Necessary for Small Business Growth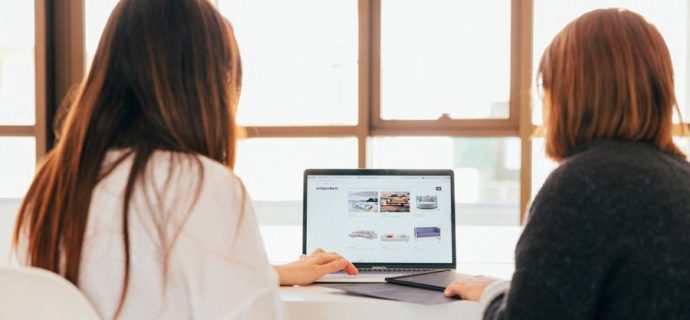 Growing a business is, without a doubt, a challenging prospect. If you've managed to break through the initial barrier of launching your startup, then you'll probably be familiar with all of the challenges that come with trying to scale up your operations.
Whether this means growing your side hustle to be a business or moving your at-home operation to an office, there are plenty of different ways to grow your company.
But out of all of the different things that you can focus on to grow your business, we firmly believe that adopting cloud services is one of the most important things to focus on.
Adopting a Remote Workflow That Doesn't Require You to Be in an Office
One of the most expensive costs of running a business is rent. Having a space to call an office or workplace is extremely convenient, especially if you're hiring local talent to work for you, but working remotely offers a large number of unique benefits. By contacting companies such as solutionpartner.com to help you establish a remote workflow, you can be productive no matter where you are. You no longer need to tie your work to an office and you can work regardless of your location. Assuming you have a laptop and an internet connection, you can get work done.
Of course, this isn't going to apply to a lot of businesses. For example, it's not going to help much if you own a coffee shop or bakery, but cloud services can still help you in a variety of different ways.
Storing Your Customer Data and Files Securely on the Web Is Important
No matter what kind of business you operate, you likely have files and data that you should be keeping safe. This could be financial records, customer data, product research and designs or even flyers for your store. These types of documents can be stored on your hard drive, but ensuring that you have a copy of them saved on a secure cloud-based server means you can access them whenever you want.
This added layer of security gives you peace of mind–even if you lose these files in the future, you can easily access them again and even share or modify them with ease with cloud-based file systems.
Cloud-Based Applications Can Speed up Your Work Processes
There are a surprising number of cloud-based applications that can do the work of an employee in much less time. For example, it's possible to use cloud-based budgeting and financial applications to help you speed up bookkeeping tasks. This isn't as efficient as recruiting a freelance accountant to work a few hours each week, but you can save an incredible amount of money which is important if you're a small business.
We highly suggest taking a look at cloud-based applications no matter what type of business you're in. Even if you're a store that offers physical products, cloud-based applications can help you manage your business and communicate with your in-store staff members even if you're not in the workplace. You can even establish cloud-based security systems to monitor your security cameras remotely.
You might also like