How Will You Financially Back Your Small Company?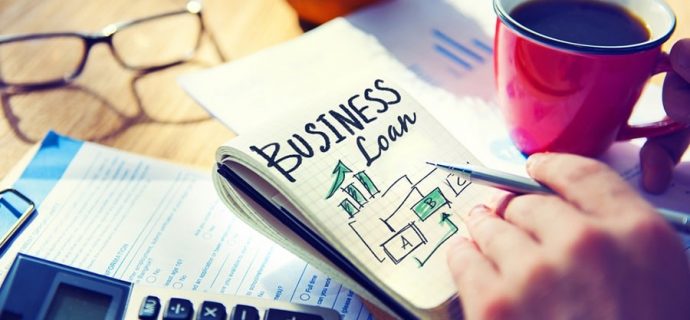 Starting a business is one of the biggest challenges you will ever have in your life and it is also something that could be your saving grace financially. Being able to start your own business is a great thing and if you can do this at the start of 2021 after the pandemic, you might be able to really change your life for the better.
Today we want to take a look at some of the ways you can fund a new company and consider whether or not you can afford to do this this year and make your dreams come true.
Do You Have a Set up Cost?
The first question you should ask yourself is whether or not you actually need any money to start your business. Depending on the type of business you look to launch, you might not need to spend any money in the set up and this could make your life much easier in the long run. For example, you could consider starting an online business which typically won't cost you a penny unless you are considering a large website in the beginning. Consider what you require for your business to launch and you will be able to make changes and launch something smaller scale to save yourself a little bit of money.
Use Free Online Tools
It is so important for you to use free online tools when you start a small business because it will save you a huge chunk of money and will allow you to run your business without burning holes in your pocket. For example instead of using tools such as Microsoft Office that will cost a lot of money, you could instead consider Google Drive which will give you the same capabilities for free. Always look for bargains and for free tools because you will be surprised how much is out there and much you can do without putting your hand in your pocket.
Borrow From Family or Friends
It is always important to be able to get support from the people you love and care about. When starting a small business if you are having a hard time with funding you could consider borrowing some money from your family and friends. It is always a good idea to go to people you know before you consider a loan because you are more likely to get the money without an ultimatum or the threat of interest.
Partner With Someone You Trust
One great way to help fund your business when you start is to partner with a person you trust and start up this business together. It is a great idea for you to find a friend or a colleague you trust and consider setting up the business as a partnership. Not only will this mean you get support with the setup and running of the business but you will also be able to get help with the funding. Once someone comes into partnership with you it will bring you benefits in several ways and might change your whole dynamic as a small entrepreneur.
Take Out a Loan
One of the things you can do if you want to start a business is to take out a loan from a company such  as Plenti.com.au. There's nothing wrong with taking out a loan if you need the money and you can do this from a lender or a bank. You should put together a case for your loan and show what your business is all about – and project the profits you'll be able to make if you start. Doing this will allow you to get your loan from the lender and get going.
Crowdfund Your Idea
If you are unsure about asking family or taking out a loan for your business it is a great idea for you to crowdfund. There are some brilliant crowdfunding websites out there such as KickStarter and you can promise people different levels of reward if they donate a certain amount for your business to start. This is something that can get you started earlier and will allow you to thrive and build an audience even before you launch.
Go Hard on Social Media Marketing
Social media is a free tool and when you are starting your business this is where you want to be. Focus on building an audience through Facebook content and other content and really start to build your brand.
Use our tips today to start your business in 2021 and make a success for yourself this year.
You might also like