Why Your Websites Is Vital for Your Small Business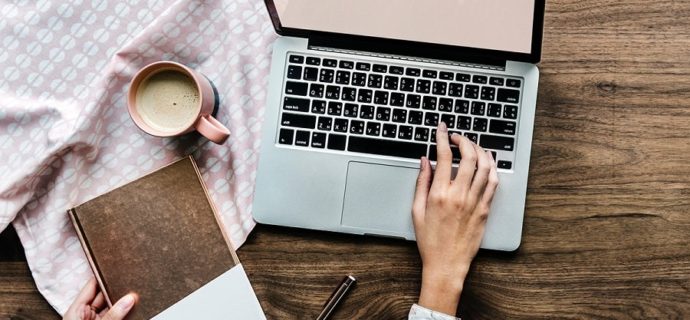 Starting and running your own business is something that is not an easy task. There is a never-ending list of things that you need to, and there seems like there is never enough time to do it all. One of the things that you need to start your business off with is a stellar website.
When you have a website, it helps to position your business in a good place online, and helps potential customers to see how professional your business is, right from the start. You can be found online, improving your customer base, and helps to let potential customers know all about your business and what you do. So with all of that in mind, here are some of the reasons why having a website is so important for any business starting out.
First Impressions Count
If you think about what you do when it comes to shopping, looking for clients, or buying something, how much do you do a Google search to find out about the business? Do you check for website reviews? Do you check social media channels? So many people do this, and if you don't have an online presence, then it really will put a number of people off your business. Even if you don't sell anything from your website, it can be a first port of call for potential customers, where they can find out all about you, see reviews, and find out prices, opening hours, and contact details. If you have no presence or it isn't very good, then that is a lot of customers that you could be missing out on.
Get Found Online
The great thing about a website is that you can be found by people who are specifically looking for your business site, as well as people who are doing a general search online. For example, if you are a wedding planner in Houston, Texas and someone searches for wedding planners in Houston, your site could come up. If you don't have a site then you miss out. Plus, if you have a site that you don't maximize, then you might not come up in the search. So looking into SEO, blog posts, internal links, and backlinks, as well as relevant keywords, means that you will give yourself more of a chance of being found online. If you're new to all of this, then an SEO company could take care of it for you. But if you know what to do, then make sure that you do it all for your website, right from the start.
Customer Service and Contact Details
You might sell something from your website, which is why having a website is really important. You could also use your website for customer service purposes, helping to answer any questions that they have before a purchase. If you are not selling anything on your website, then having a site helps to have all of the contact details that customers will need. When you help people to get in touch with you and to be able to follow your social channels, it is a great step to keep potential customers engaged and help them to become paying customers.
You might also like