The Right Way to Choose Equipment for Your Painting Business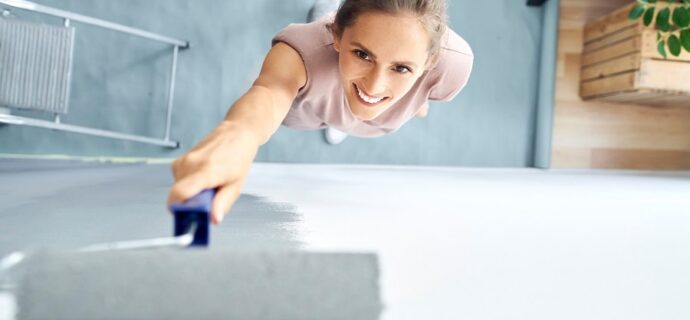 Painting businesses are a clever idea as you provide a much-needed solution to many members of the public. You can visit their homes to paint their houses – dealing with both interior and exterior painting services. Plus, you can also provide the same services for commercial clients, expanding your client base. Furthermore, if you have artistic expertise, you could offer more advanced services to paint murals on walls, etc.
You get the idea; this business will help you make a lot of money. Right now, you're thinking about everything that goes into starting a business like this. The good news is that the overheads are fairly minimal – all you need is paint and painting equipment. To be honest, you might not even need paint as the clients usually supply it themselves!
So, how do you choose the right equipment for a painting business?
Consider Portability
Painting businesses require a lot of moving around, so your equipment needs to be portable. This is particularly crucial when looking at things like mixers. You need to be able to mix the paint straight from the source, meaning you need equipment that can travel to the client's property with you. A giant mixing machine won't cut it – it must be portable. The same applies to all of your equipment; if you use it on-the-job, it needs to be easy for you to carry around.
Think About Long-Term Savings
You instinctively look for the cheapest equipment around, saving money on your business overheads. However, this rarely saves money in the long run. You might buy a set of $10 paintbrushes and rollers, but will they last as long as a set of $50 ones? The chances are you will replace them more than five times over before the expensive ones show signs of deteriorating. Cheap equipment is just that; cheap! You are much better off investing in quality goods that will last for a very long time. It costs money now, but you save money in the future by not needing to keep repairing or replacing the equipment.
Buy From Trusted Brands
This goes hand in hand with the previous point as it's all about getting the best quality items you can afford. There are lots of brands in the painting industry that are known for quality products. A quick bit of research will point you in the right direction, where you can see reviews of brands and their products. It makes a lot of sense to buy from trusted brands over ones that nobody really knows, It's even better when these brands specialize in making painting equipment, as you know they know the industry inside and out. In turn, this should ensure that you get the best tools for the job.
Arm yourself with stellar painting equipment if you want to make this business idea work. Follow the tips outlined in this post to learn how to find the best equipment around – it must be portable, not cheaply made, and from a trusted brand.
You might also like