5 Ways to Make Money Online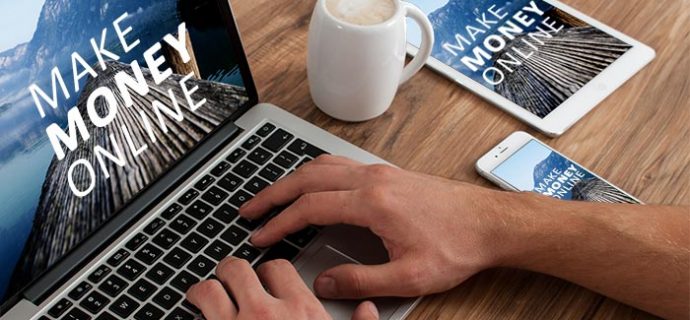 Whether you are looking for starting capital to invest in a new business or just an extra income to pay the bills, your laptop or smartphone is your friend. Here are just five of many ways to make some fast money online.
#1: Match Betting
Online betting is an increasingly competitive industry, and so most sportsbooks offer potential customers an inducement to open accounts and place bets with them. By taking advantage of these start-up offers, and matching your bets with different bookies, you can ensure that whatever the outcome of an event you will be in pocket. Always check the terms and conditions first, as they differ from book to book.
#2: Blogging
Google and many other companies will pay you to place advertising on your blog. Once you've built up a readership this can provide you with a steady if unspectacular income.
#3: Affiliate Marketing
Many established operators offer you generous commission to put business their way by linking to them from your site. If you have a website or blog, and a steady stream of new visitors, this can prove lucrative if managed well.
#4: Selling Unwanted Items
Ordinary people using sites like Ebay and Etsy are often surprised by what others want to buy. Almost everybody will have something hidden away unused and even unnoticed which will fetch a price from someone, somewhere who has been looking for such a thing for years. Why not make some space in your cupboard and bring in some extra income in the process?
#5: Freelancing
If you have a talent then there are plenty of dedicated sites which are prepared to match the service you offer with somebody else who wants to use it. Whether you are a writer, an SEO specialist or a tradesman there is someone out there willing to pay for what you have to offer.
You might also like