9 Top Side Hustles to Help You Save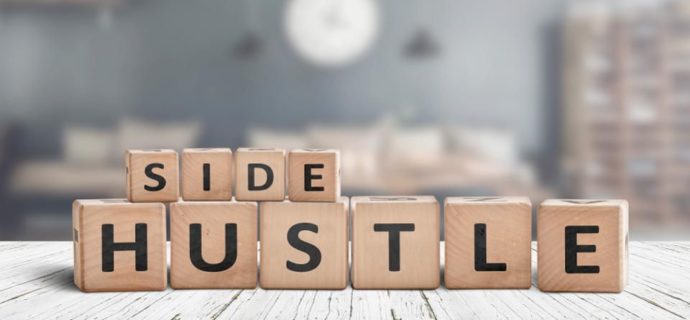 Saving some extra money for that extra special purchase such as a holiday, or an expensive birthday treat for a partner can be tricky. If you are salaried, you'll probably not find a great deal of wriggle room for coming up with extra money to save for out-of-the-ordinary items.
However, there are many great ways that you can make money on the side of your current job, without impacting your lifestyle too much. Often, these incomes can be quite flexible, and with a rise in the gig economy sector, there has never been a better time for finding a side hustle that pays.
Here are a few ways that you can get that extra cash when you need it the most.
Gambling and Matched Betting
Gambling is an obvious way of making a little bit of extra cash. However, this does come with some risks. Playing the UK slots might bring you a windfall, but you should never gamble with money that you are not prepared to lose.
Matched betting, on the other hand, is one way of winning money with minimal risk. Taking advantage of bookkeepers who offer free sign-up bets online, you can reduce the risk of losing, and increase the potential for winning. Firstly, you will need to place a bet using your free credit. Next, you will go to a betting exchange, and place lay on the opposite outcome, which you will need to pay for. One of the outcomes will be true, and you will win.
You will need to do some research and understand the odds of each outcome to play the most profitable bets and lays.
Blogging and Social Media
If you have confidence as well as something to say, you might want to consider setting up a blog, YouTube channel, or Instagram account. It may take some time to build up your influence, and you will need to work at it, but once you hit a specific size reach, it is possible to monetize your content and earn a passive income from all of your posts.
There are a few ways that you can do this. You may want to include adverts on your page, or you could go down the line of affiliate blogging; where sharing links to products can help you earn money.
Freelance Writing
Becoming a social media influencer may be a little bit of a long game ambition. However, there are ways of picking up extra cash for writing blog posts and content for websites. If you can research and write about any topic, then you might be able to pick up work as a freelance copywriter. Using sites such as Freelancer, Upwork, and Fiverr, you can market yourselves as a writer for hire. Often jobs are small enough to be done in half an hour, and payment is usually pretty quick. With this type of work, you can set your own hours. You can take as much or as little work as you can.
Invest in a Cryptocurrency
The first thing to mention when it comes to investing in cryptocurrencies is that you should only put in money that you can afford to lose. Before you put your money where your mouth is, do lots of research. Find out the best currency to put your money in, and learn what the current trends are. Some people have made a lot of money very quickly by investing in currencies such as Bitcoin. However, many people have lost money too.
Declutter and Sell
If you have lots of clothes or possessions that you don't wear or use, why not look at selling them? We go through life collecting clutter, and something that might not be of use to you anymore could be helpful to someone else.
Use sites like eBay, Facebook Marketplace, or Shpock to list your items. Remember though that you may only get a fraction of the original price. Some things hold their value better than others, so it's always best searching to see what kind of prices similar products are fetching before posting your listing.
Rent out Your Spare Room
If you live somewhere that people may want to visit, why not rent out your spare room on Airbnb? If you are in a desirable area and can offer a clean and tidy room in a nice home, you may get visitors stopping often. Some hosts will provide breakfast, and you will always need to make sure your property is cleaned to a very high standard.
Online Surveys
It may seem hard to believe, but it is possible to earn money for filling in surveys online. Many businesses care a great deal what people think of their products and services. So much so, they are willing to pay for your time and opinions.
There are several different sites out there that will list surveys that you can take, and often these can be done in your own time while you are relaxing, or watching TV.
Mystery Shopping
If you are someone who loves to go out and shop, then becoming a mystery shopper might be right up your street. Many companies will pay shoppers to visit their stores and make purchases. You'll need to pay attention to the service, and other details such as the layout of the store, or merchandising. There may be a few things that they are specifically looking for their staff to be doing, and they will ask you if you saw this.
Tv and Film Extra
There is nothing more exciting than getting access to the set of a top TV series or film. By getting a job as a TV or Film extra, you can get to spend the entire day on set. The work is straightforward, and you may even be visible on the screen.
The hours may be long, as the call times to start can often be early. However, the pay tends to be very good, and you may get to eat on set and have your travel expenses paid.
You might also like