Massive Marketing Trends You Need to Know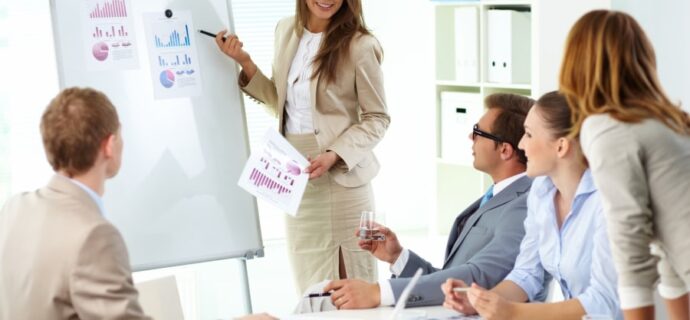 Are you thinking about how to revamp and energize your marketing campaign? If so, then it's worth exploring the latest trends on the market. Marketing and promotion are a constantly evolving beast in the business world. But by keeping a check on the market, you can ensure that you don't fall behind.
Omnichannel Marketing
You have probably already heard of multichannel marketing and this is essentially just the next level. With omnichannel marketing, you will be running and managing a completely connected and integrated campaign. The idea behind this type of promotion is that a customer will be able to access your business at any part of the campaign and immediately arrive at a purchase decision. We think you'll agree this is an attractive idea, but how do you make it work? You will need the support of a skilled marketing agency.
Voice Control
Voice control is becoming a popular trend with consumers and thanks to advancing tech, it's growing more popular with each passing day. It's also radically shifting how consumers interact with the online world. In the past, consumers used to search mainly with keywords. Today a wide percentage of users are starting their search with a direct question. They are pushing to get an immediate answer to the query they have rather than completing the legwork themselves. It's that simple. Your SEO agency needs to understand this and integrate it into your on page promotion.
Email Marketing
You might think that email marketing is an old tactic and that is, to an extent true. However, email marketing has also evolved to become something far fresher, intriguing, and dare we say exciting. Indeed, email marketing is allowing businesses and brands to engage users in a way that is highly personal and direct. This is thanks to the continued development of how to use big data effectively. Essentially, with the right data, it's possible to craft emails that are perfectly suited for not just groups of consumers but specific individuals. This pushes conversions and lead generation through the roof.
Remarketing
Finally, you should definitely consider the possibility of remarketing. If you have seen on your stats that a lot of users abandon baskets on your site, you're not alone. It happens to virtually every business and it's important to address this issue rather than panic about it. One of the best ways to do this is through remarketing. Essentially, you can use cookies to track a user online, follow them, and push an ad for your business back to them. It can remind them of what they were going to buy and potentially help ensure that they do commit to a purchase.
As you can see, it's important to be on the curve when it comes to marketing techniques, if not ahead of it. It's of course, entirely your choice what direction you head in here. But by knowing the latest trends you can guarantee that you don't fall behind the competition and potentially ensure that your campaign attracts the right level of interest.
You might also like