Could Opening a Restaurant Be a Viable Business Option?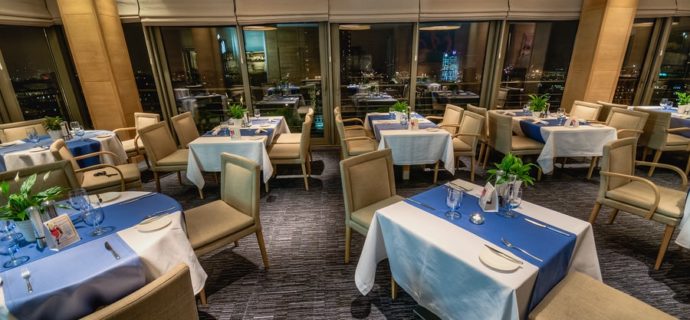 The coronavirus pandemic has seen businesses around the world thrown upside down. So many companies have found themselves going under, or having to completely put operations on hold and furlough their staff until the pandemic passes. One of the industries that has been hit the hardest is the restaurant industry – with most countries ordering these businesses to close before any other.
It's generally accepted that restaurants are going to be some of the last establishments to open back up once lockdown measures are eased too. So, it's really not a good time for restaurants and their owners right now. But at the same time, if you're planning a new business venture once this is all over, could opening a restaurant actually be quite a savvy move? At the end of the day, the market will be less saturated than before, there will be more appropriate commercial premises up for grabs, and business will likely be booming, as people have missed being able to go out for a meal or drink with their friends. Now could actually be a good time to plan your own establishment and get things in the works.
Finding a Premises
Keep an eye out for different premises for a potential restaurant. Generally speaking, it's best to keep an eye out for premises that have previously been restaurants or that are specifically designed for this purpose. This will reduce the amount of work you have to carry out on them to make them appropriate. You should also look for premises that are in central areas with high footfall. Generally, they come at a higher price. But at the same time, the increased number of people exposed to your restaurant and who are consequently more likely to pop in is usually worth the investment.
Consider What Equipment and Appliances You'll Need
Running a restaurant requires a lot of equipment. So, make sure you're able to afford everything you need before setting your heart on this venture. You'll need everything from dishwashers to a commercial fridge, freezers, tables and chairs, drinks dispensers, ovens and much much more. This can all come at a cost but does also need to be seen as a necessary investment.
Look at Getting a Licence
Generally speaking, people like the option of having an alcoholic drink with their meal, or may simply want to visit your bar. To allow this, you're going to need a licence. This can be relatively difficult to get. So look into the ins and outs of eligibility and research the process you'll have to go through to be granted one. This could definitely make or break your business!
Branding
Once the practicalities are settled, you also need to consider branding. What kind of food or drink are you specialising in? Is there an appropriate name for your restaurant that ties in with this? Has this name already been taken? Can you apply for copyright or trademarking on it?
These are just a few of the steps that can guide you towards opening your own restaurant. This will no doubt be a complex venture, but it's one that can prove extremely rewarding in the long run!
You might also like