5 Obstacles to Consider Before Moving Your Business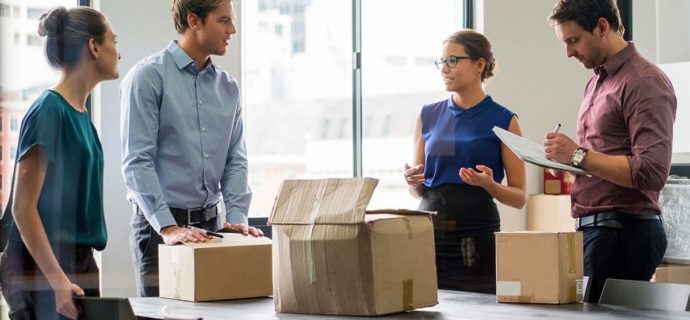 Many businesses come to outgrow their surroundings, and their owners find themselves faced with the dilemma of whether to carry on functioning in a less than perfect environment or facing the upheaval of a move. Logic suggests that if the enterprise can no longer operate where it is currently located then the only real option is to shift, but there are many good reasons not to rush in to a move.
Here are just a few of them:
Having to Find New Customers
You have built up a regular network of loyal customers and now you are looking to have to begin all over again. Depending upon the nature of the business it may be possible to replace them, but that is a whole bunch of lost time which could maybe have been avoided. Just possibly you will be able to carry on selling to them from your new location, but the work is in persuading them. The popular Entrepreneur.com magazine has some helpful suggestions as to how to reconcile your need to move on with the desire to preserve your existing client base.
Disruption to Production
One of the biggest and most concerning problems with relocating a business is the time you spend organizing it all when you should be getting on with your core work. If you are moving long distance in particular it will be necessary to organize a reliable transportation service. And now here is one to whom moving across the country is second nature, but even in the hands of such an expert operation there are inevitably prohibitive costs to consider.
Need to Recruit and Train New Staff
Hand in hand with the loss of good staff at the old place comes the problem of having to replace them at the new venue. All the usual recruitment practices have to be followed, unless there is the additional problem of having to train them. Which is all time that could have been spent in the field. All this of course assumes that new staff will be available to begin with.
An Unfamiliar Culture
Even presuming that you are moving from one location within the USA to another, there are still distinctive differences between the local characters of where you have been and where you are going. Not only do you need to embrace the new, local way of doing things but so too does your business. A whole new mindset is in operation and you need to adapt at the exact same time as you are trying to carry on with the minimum of upheaval.
Uncertainty over Regulations
You will have researched the tax implications of where you are moving to, and also the cost of living including property prices and rental. But no matter how attracted you are to the new place there is always the issue of new regulations with which you will not be entirely familiar, and which you will need to learn anew.
You might also like