10 Creative Ventures You Can Consider As an Entrepreneur Without Beginning from Scratch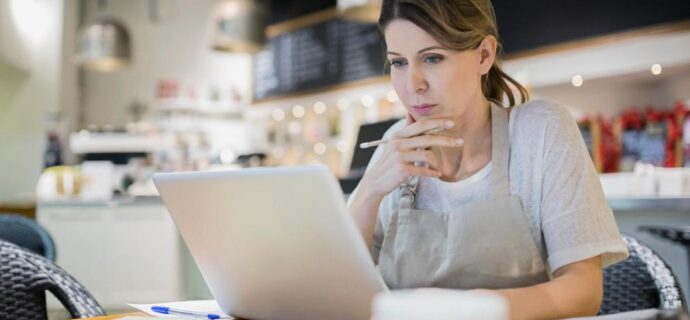 Have you always dreamt of becoming an entrepreneur but didn't want to invest too much money and time starting from scratch? This blog post explores 10 creative business ventures an aspiring entrepreneur could pursue without starting from scratch. These unique approaches to entrepreneurship provide incredible opportunities for any aspiring entrepreneur looking to embark on their entrepreneurial journey or explore new ventures; each will offer great possibilities with its creative approaches to entrepreneurship.
Franchising
Entrepreneurs looking for a quick and low-effort way to start up quickly should consider franchising as their go-to solution. Popular franchises already exist with successful business models that you can replicate easily, making for quick entry without starting from scratch. Franchise Direct is here to help find franchises that match your interests!
Purchase an Existing Business to Expand it Further
If the idea of starting from scratch doesn't appeal to you, buying an existing business could be more appealing. By investing in one already established–such as a restaurant, retail shop, or website–it will save time in terms of both learning and resources when starting something fresh.
Consider Becoming an Online Influencer
An influencer's role can be lucrative and exciting; millions of people rely on social media as an entertainment medium. By capitalizing on this power of social networks and using them to position yourself as an authority figure in your field while creating content, becoming an online influencer could bring many unexpected rewards in future opportunities.
Investing in Cryptocurrency
Cryptocurrency has experienced incredible growth over the years, providing entrepreneurs with unparalleled investment opportunities. You don't need to be an experienced trader either – there are numerous resources online which offer guidance on how to begin investing in cryptocurrency.
Dropshipping Products
Dropshipping can be an ideal solution for entrepreneurs hoping to enter the ecommerce world without worrying about inventory management or warehousing issues. By working with other companies who provide warehouse storage and shipping, your focus can be solely on marketing your business instead of worrying about stockpiling items for sale.
Freelancing
Freelance work allows you to leverage your expertise and skills without being tied down to one employer. Thanks to online platforms like Fiverr and Upwork, finding freelance opportunities has never been simpler. Offering design services, writing services or video editing services – whatever it may be! – has never been simpler.
Create an App/Software Product Today
Create your own app or software product is an exciting venture for entrepreneurs with programming expertise. Although this takes some time and dedication, if you possess valuable ideas that could result in something worth creating there's no greater way of making money than creating something valuable yourself.
Consulting Services
Launching your own consulting business allows you to put your knowledge to use helping others. Offering marketing or industry advice through consulting can bring steady income while giving you control over when and how much work to take on.
Becoming an Affiliate Marketer
Affiliate marketing refers to promoting products and services belonging to others through various online channels such as blogs, websites and social media platforms such as blogs. By sharing relevant content and referring customers directly to merchants you can earn commission on any sales generated – an ideal strategy for entrepreneurs who want to earn extra income without having to create their own products and services!
Selling Digital Products
Offering digital products like video courses and ebooks is an effective way to make money and share your expertise. Plus, by creating your own products instead of depending on third parties for profits.
Here are a few business venture ideas entrepreneurs should consider starting. There is such a range of opportunities out there that it is vitally important that entrepreneurs research them thoroughly to select a venture which best matches their interests and abilities. With enough dedication and focus, any passion can become a profitable business venture.
You might also like