Cost-Effective Solutions for Better Customer Service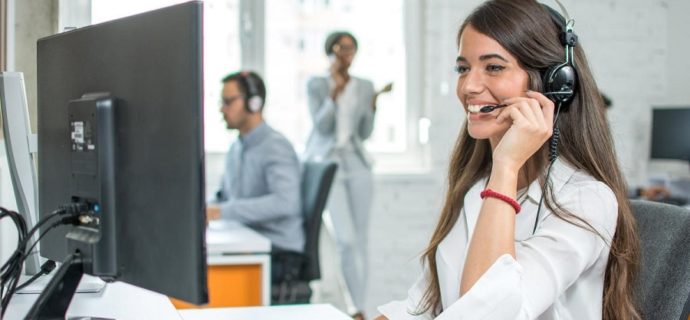 Customer service should be an essential consideration for every business owner. Whether you deal with clients face-to-face, or you liaise with customers via email or telephone, it's hugely beneficial to aim for high standards of service. If you manage a company, and your review scores suggest that there is room for improvement, take these cost-effective suggestions on board.
Utilizing Customer Feedback
One of the simplest and most effective and affordable ways of improving customer service is utilizing client feedback. Encourage your customers to rate the service you provide, to leave comments and to write reviews. Both positive and negative feedback can be incredibly beneficial for business owners looking to iron out problems, correct mistakes and improve standards. Take ideas on board, listen to your clients and address issues that crop up as a priority. If you run a restaurant, for example, and diners have suggested that the service is too slow, look at your rotas and consider increasing staff numbers during busy periods. Today, more than 85% of consumers read reviews for local businesses, so it has never been more important to impress your clients. If you're finding it difficult to get reviews, think about offering an incentive, for example, 5% off the next purchase or a free drink with every main.
Responding to Calls, Comments and Questions Quickly
There are few things that are more frustrating for customers than hanging around waiting for an email or a call in response to a question or query. We are used to finding answers in an instant, and consumers can lose patience very quickly. As the vast majority of people are now online, it's crucial to adapt to changing trends. Communicating with customers via social media, email and instant messaging is a great way to offer swift answers and solutions. It's also wise to look into services like call answering. If you run a salon, a restaurant or a store, for example, it may be worth looking at the average phone answering service cost and seeing if it makes sense to utilize this kind of service to take calls outside of opening hours. If you have somebody to take a call for you, there's no risk of losing out on potential sales and your customers will rate the service highly.
Adding a Personal Touch
No matter how many customers you have, adding a personal touch goes a long way. Every buyer wants to feel like a VIP, and the simplest touches can set you apart from rival firms and enhance your brand image and reputation. Statistics show that personalized emails have a higher open-rate than generic subjects, so if you don't already address your emails by name, making changes could lead to better sales figures. Offering bespoke incentives and promotions, for example, a discount on the customer's birthday, is also a fantastic idea. Business owners can also enhance their websites by providing features that are tailored to the individual. Some clothing stores now offer sizing advice and online recommendations based on items that have already been added to the customer's cart, for example.
Engaging With Customers
Advances in technology have made it easier to communicate with others than ever before. As a business owner, it pays to capitalize on the popularity of social media and online communication platforms to stay in touch with existing clients and generate new leads. Before you draw up a strategy to connect with customers, consider your target market and use the findings of market research. If you're selling to young people, for example, and they spend a lot of time online, using email and social networks will enable you to target the right audience. If your buyers are more mature and they prefer to be contacted by phone or email, stick to these communication channels. Keep in touch and take an interest in your customers, as well as contacting them to promote discounts or special events or advertise products. You don't want your clients to feel like they're being bombarded with mail or aggressive sales posts. Strike a balance between being friendly and encouraging customers to place orders. If you are promoting products, always focus on highlighting the value and explain how that individual item or service will make the customer's life better.
Customer service is key in a world where reviews and ratings count. If you're looking to improve your scores, or you're keen to make sure your business stands out from the crowd, you don't have to spend a fortune. These cost-effective solutions should help you address issues, make improvements and ensure your clients feel like VIPS all the time.
You might also like