How to Continue Making Profits Throughout the Upcoming Months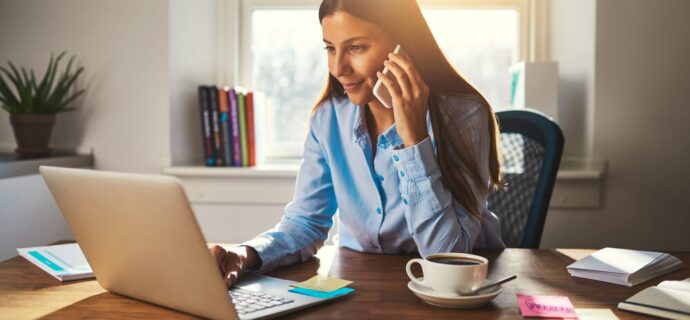 The past few months have been pretty difficult for anyone running a business. The coronavirus and Covid-19 pandemic has seen the vast majority of us have to drastically alter our operating procedures and really fight to keep our businesses afloat. For a few months now, many of us have been operating on a remote basis.
Now, restrictions are being lifted and more of us are getting back to business as usual. Whether you're continuing remote operations, or opening your doors back up, you're going to have to put a lot of work into still generating profits in the upcoming months. Here are a few pieces of advice that will help you to achieve this!
Ensure People Know You're Still Operating
If you're still operating in some capacity, it's absolutely essential that you get the word out there that you are still selling your goods and services. Many people assume that most businesses are closed and will only be stirred to head to store or check their website out if they are explicitly told that they can still shop with you. If you have a mailing list, craft a well thought out email letting people know that you're opening your doors. Place emphasis on the measures that you're taking to prevent the spread of Covid-19 in your commercial space to give people confidence in visiting. If you're still operating online, let people know that they can still place orders.
Enhance Your Website
Whether your doors are open or not, your website is probably going to be people's first choice when it comes to browsing your goods and placing orders. This is because it requires no contact and can see them receive the things they want without having to leave their own home. So, make sure your website is up to standard. There are a number of ways you can do this. You can give things a go yourself by using the weebly website builder. Alternatively, you can use the services of a freelance website designer or developer. They'll know the ins and outs of a website and will be able to bring your ideas to the screen. Either way, make sure that the website is consistent with your brand image and aesthetic and really focus on user experience. Your landing page is particularly important. Studies have shown that people decide whether they're going to stay on a webpage or not within a few seconds of landing on it. So, make sure that it's appealing and has staying power.
Consider Sales and Offers
Remember that many people have less money to spend right now. A lot of us are only really spending on essentials. So, to entice people into buying your non essential goods, you may need to consider sales, offers or other forms of discount.
These simple suggestions really can make all the difference when it comes to making a much needed profit over the upcoming months. Hopefully, some of the above advice will help you out!
You might also like