Are You the Best Leader for Your Business?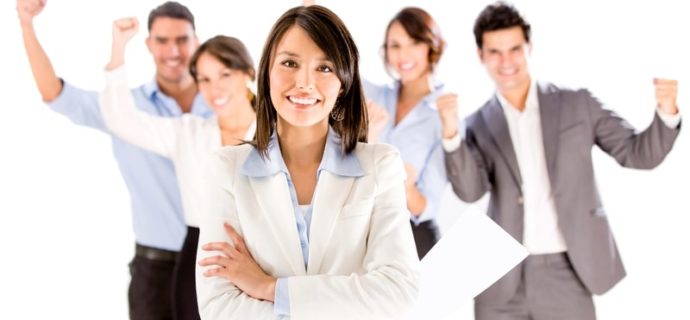 One of the biggest challenges that a lot of people who start their own business aren't really ready to face is the fact that they're not just in charge of the business, they're also in charge of all of the people in it. After all, if you're a business owner, you also have to be a leader. The question is, is that something you're ready to be?
Being a leader is a complex skill and it's certainly not something that everyone can do inherently. However, that doesn't mean that it's not something that can be learned. With that in mind, here are some things that you can do to ensure that you're the best possible leader for your business.
Never Stop Learning
One of the most dangerous things that any business owner can say is that they "know everything that they need to." The truth is that it would be impossible for anyone business owner to know everything and understand the inner workings of every business. Because of that, you have to be sure that you're always pushing yourself and learning. Places like the University of Maryland offer fantastic courses in business management that can allow you to progress and improve in some really essential ways. Not to mention all of the blogs and magazines out there that can help you stay up to date with all the latest industry goings-on.
Listen to Those Around You
It's surprisingly easy to fall into the habit of assuming that those around you are always going to be less well-informed of what's going on in the business than you. After all, you're the one at the top. You can see everything that's going on. However, you need to remember that while your employees might not have your bird's eye view, they have something just as important: a totally different perspective. They're on the ground which means that they have a much better understanding of your business close up. You need to be willing to listen to them and take their feedback to heart.
Admit When You're Wrong
One of the hardest things that you can come up against as a business owner is the fact that you are going to fail. There really isn't anything that you can do about it, failure is an inherent part of running any kind of business. However, if you try and pretend that everything's fine and refuse to change course then you're just going to make things worse. Learn to admit your mistakes, move past them, and learn from them.
One of the most important things about being a leader is learning that what's best for you and what's best for your business are not necessarily going to be the same thing. The truth is that your ego could well end up being a barrier to the success of your business because it doesn't let you see the bigger picture. The most crucial thing that you can learn if you want to be a great leader is that you should never let your ego get in the way of what's best for the business.
You might also like