Applying to College Later in Life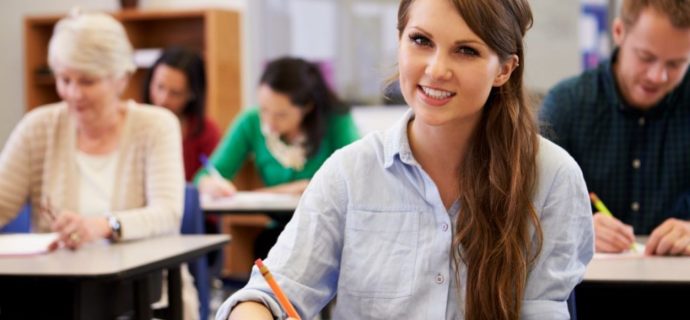 There are many reasons why you might decide to go to college later in life. Perhaps you didn't get the grades in high school or you didn't know what you wanted to do with your life at that time. It could also be that you want to change your career or you want to enjoy some further education. Whatever the reasons, applying for college when you're older can be daunting.
Fortunately, there are some useful tips to help you get started. Take a look at the following advice for applying for college in later life.
Choose a College That's the Right Fit for You
Choosing a college can be difficult. Should you pick a college that's near where you live or should you look at colleges further away? You could even consider studying remotely as a way to enable your studies while working or juggling a family. You should spend a lot of time researching your different options and going to visit colleges to make sure they're the right fit for you.
Take a Look at the Application Guidelines
Most colleges have different application criteria, so it's important to check the requirements before you decide to apply. Some might ask for test scores, some might ask for an essay – it really can vary. Check out George Washington University admissions for details on their admission program – it could help you prepare. Give yourself plenty of time to meet deadlines and gather the information you need, it will make the applications process a lot less stressful.
Gather Your Recommendations
When you were in high school, your recommendations came from your teachers. As it's unlikely that your teachers remember you that well years later, you should ask your employers to write a recommendation instead. This can be particularly helpful if you're planning to study while working. A good recommendation can help show admission personnel your drive and attitude towards work and boost your chances of being accepted. It's best to turn to a respected colleague you can trust to write you a good letter of recommendation.
Practice Your Interview Technique
Practicing your interview can be a big help when it comes to your college application. By practicing, you can help ease your nerves as well as pin down the key things you want to say. You'll find a lot of excellent college interview tips that can help you prepare. Don't forget to be yourself and to bring along some questions of your own – these are more important than they realize and you might find this difficult after years of job interviews which have required some very different kinds of answers.
Applying for college as an older adult has its benefits, but the application process can be enough to put anyone off! Make sure you've got the process pinned down to make sail through admission and get accepted onto the degree of your choice. With the applications out the way, you can start preparing for the real work that's about to come your way as you head back to college to earn that degree.
You might also like