What Is a DNP?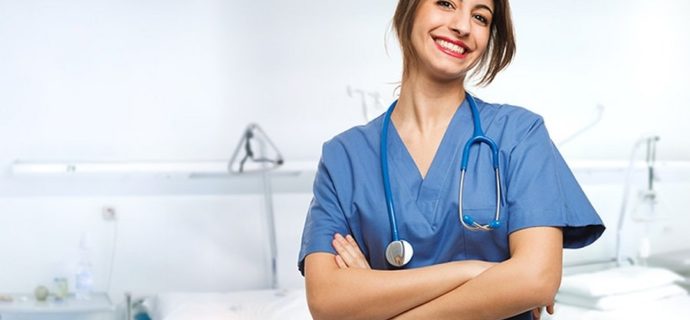 A DNP, or Doctorate of Nursing Practice is one of the most misunderstood degrees in the medical field. Often dismissed as a watered down Ph.D, a DNP can actually drastically change your nursing career. Whether you choose a traditional method or go online with an institution like Bradley University, a DNP could be for you.
The Doctorate of Nursing Practice is designed to create leaders in nursing, creating graduates with skills in leadership and administration. DNP graduates often work in leadership or admin positions, influencing healthcare outcomes through patient care.
As a DNP, you could be part of creating innovative, economic care programs. Another career track worth considering is Advanced Practice Nursing, or APRN. Remember, for this you will also need to sit for APRN exam. You'll be offering direct care to patients, while also managing, assessing and evaluating care. In many hospitals, you'll find DNPs in roles such as Nurse Midwife, Nurse Anesthetist, or Nurse Practitioner.
A DNP is considered to be the same level as a Ph.D, but the two are different courses and qualifications. Both DNPs and Ph.Ds are able to work as a Nurse Practitioner. The Ph.D degree is more research focussed, while the DNP focuses more on practical training.
This doctorate degree may soon be a basic requirement for standard entry level for advanced nursing practice. By choosing to study for yours now, you could get ahead of the pack before this changes comes into practice.
A DNP can be a great addition to your masters, as it will build on your skills leadership and improvement. It'll help to give you a solid understanding of science, outcome measurement, and the leadership qualities needed to be a leader in your field.
The extra qualification could also mean you can provide a higher standard of care and help to counteract concerns about falling standards of care due to nurse shortages. You'll have better access to more opportunities in your career too. It could open doors to more advanced roles in private hospitals, public healthcare or universities.
As well as professional qualifications, a DNP can help you to feel more confident in improving the profession. You'll have the tools to aid new nurses during their training, lobby for better nursing policy and better understand the history of your career.
Within your DNP, you can choose to specialise in a particular area, including adult care, pediatric care, women's health, family medicine, emergency medicine, neonatal or psych. Courses vary between three and five years. Find an area of care you're passionate about and use a DNP course to be part of driving that area forward. Educate, empower and inspire other nurses with your leadership and help improve healthcare from the inside.
Having an advanced degree will naturally lead to better career options. A nurse with a doctorate is likely to be in high demand with potential employers, allowing you to negotiate for a higher rate of pay. You're also likely to have more job security and more options to advance in your career further down the line.
You might also like