6 Ways to Cut Your Small Business Costs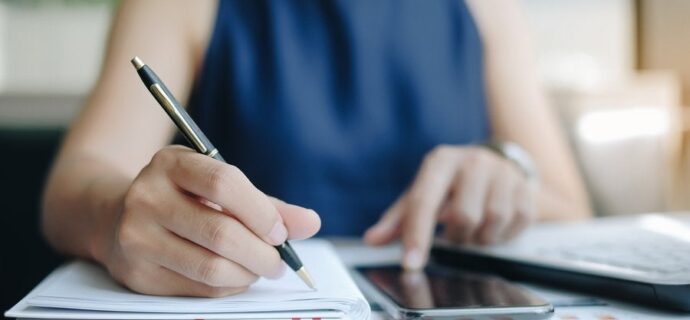 Running a small business can be expensive, especially in the early stages. No matter how original your business idea is and how hard you work at it, it takes a while for a company to become profitable. And from the outset, you will face all kinds of costs from overheads to purchasing hardware to outsourcing work.
But by making smart choices, you can reduce the costs in all aspects of your business, to make your limited finances work harder for you. To help you save money and increase your chances of success, here are a few ways to cut your small business costs.
Organize Your Finances
One of the biggest mistakes many new businesses make is not keeping track of their spending. If you don't have a means of keeping track of cash flow you are likely to end up overspending and struggling to make a profit. It's essential that you sort out your business finances with a better accounting system. This will help you maintain a clearer view of your incomings and outgoings and spot any financial red flags. Smaller businesses may be able to make do with a simple Excel spreadsheet, but this is not scalable and this system will struggle to cope when your business grows. A better solution is to adopt some accounting software such as Sage or Quickbooks. This makes bookkeeping so much easier and will prevent the inevitable, and potentially costly, mistakes that arise from human error.
Get a Virtual Address
Renting or buying office space can be extremely expensive, but for some businesses, it's the only option. Although you can work from home, if potential customers and clients see your business has a residential address, they may discriminate against you and opt for a different company instead. Using your home address for business purposes can also create some privacy issues, as it will be publicly available for anyone to see. The worst-case scenario would be an aggressive customer turning up at your family home. To prevent these risks, many services let small business owners choose a premium virtual office address. This not only gives your business an air of professionalism, but it also comes at a fraction of the cost of a physical office.
Reduce Business Travel
One of the largest expenses for many businesses is travel. Your workday is no doubt filled with meetings, networking events, and sales pitches, which are essential for business growth but no doubt rack up major costs for fuel, flights, train tickets, accommodation, and meals out. If you could eliminate this need to travel, you would save a colossal sum of money. In this day and age, there is very little need to drive halfway across the country for a business meeting. Online communication technology has become so advanced that it is simpler than ever to talk to customers or collaborate on projects remotely. Where possible, try to switch out physical meetings for virtual ones. You'll cut your business travel costs dramatically, and free up an enormous chunk of time in your calendar. Everybody wins. Of course, there will be occasions when travel can't be avoided, but try to limit these times as much as you can.
Go Paperless
You might think that printing off a single document makes little difference to your finances, but over a long period these paper and printing costs really add up. It's estimated that businesses can spend anywhere from 3% to 15% of their revenue on printing-related costs. Paper, ink, and the electricity required to print vast quantities of documents can add up to a substantial business expense, so you can make a massive difference by going paperless. You might think that sounds unreasonable, but it is easier than ever and will ultimately make your business more efficient. As long as you have a cloud storage system or business intranet, any file your company owns can be accessed by whichever of your employees, clients, and other contacts you choose. In the initial stages, this may take some getting used to, as you'll have to switch your filing and accounting systems into digital processes, but it will eventually save you a great deal of time and money. Not to mention the environmental benefits.
Use Organic Marketing
As a small business, marketing is essential to get your name out there and make sure the right people know about your business. But it takes time to build a following, and it can be tempting to splash out money on paid advertising to get quick results. If you do this right, this can bring about a fantastic return, but unless you are a marketing professional or have an in-house team of experts, it's likely to be a case of trial and error. It's perfectly possible to build your brand awareness through strictly organic means. This means growing your follower base using free or low-cost methods, such as blogging or social media marketing. All you need to do is create high-quality content and share it through your online channels.
Your content should not be overly self-promotional, as most people won't care about it and it won't get shared. Your best bet is to establish your company as an industry thought leader, posting educational and entertaining content and sparking relevant discussion on your social media platforms. Before long, you will have hordes of new followers and you won't have spent a penny.
Outsource Your Accounting
It might seem counterintuitive to cut costs by spending money, but the right accountant will cost a lot less than the money they save you. As a small business owner, you probably wear many different hats, including that of accountant. But unless you're trained and qualified in bookkeeping, you run the risk of making costly mistakes, particularly as your attention will be focused elsewhere. A professional accountant will be able to take a detailed look at your financial situation and spot areas where you can save or make more money. They will have more time to devote to the task, allowing you to focus your efforts on the areas of your business that need the most attention.
You might also like