What's the Best Way to Find Your Long-Term Family Home?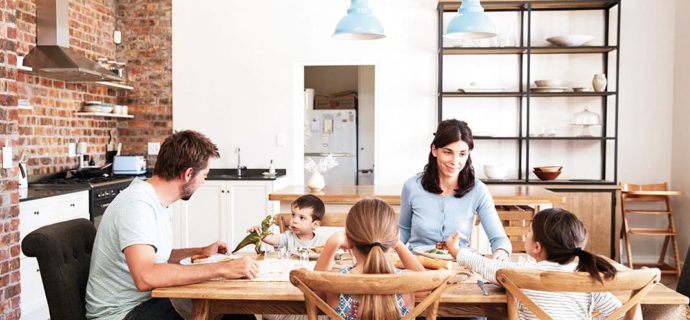 Choosing the home that you're going to raise your family in is one of the most important things you'll ever do. Your home dictates so much about your lives and it's the place where your life's most important memories will be made. If you want to make sure that you get this right, there are lots of considerations that need to be made.
So here's some of the options to consider and mull over if you're in the process of purchasing a home for your family.
Embrace City Living
You might want to consider a house in the city when you're looking for the ideal family home. Living in the city gives you access to all kinds of things, different cultures, places to eat and activities that will provide your family and your kids with all kinds of experiences. It does, however, mean sacrificing some space and potentially missing out on private outdoor space.
Head out Into the Country
Heading out into the country is at the other end of the spectrum when it comes to finding a country home. It means being able to get access to a huge amount of outdoor space and green space and things like air quality tend to be a lot better as well. Many families love raising their kids in a more remote and rural place that allows them to be a little more in touch with nature.
Build Your Own Home
For some people, the best way to create a family home is to literally create it from the ground up. Building your own home gives you control over the process and precisely what the home has to offer. You first need to find land for sale and then work with an architect on plans for your home. It takes time and it's not necessarily the cheapest direction but it can be an incredible experience to go through. If you want to build the kind of homes wealth can get you you need to work with an architect on a vision that aligns with your expectations. These days you will probably build one using SIPs panels with sustainable long term heating. This will save you a lot of money in the long run.
Location First
For many people, buying a home is about finding the home that offers the space, design, layout and options that work for them. But you shouldn't underestimate the importance of location. You might want to take a location first approach if you can see real benefits to being located in a specific place, such as being close to extended family members.
Search Blind and Trust Your Gut
Other families take a blind approach. They essentially enter the house hunting process without any ideas or red lines and instead see what's on the market. You can sometimes be surprised and find a home that offers everything you want but maybe wouldn't have considered if you were setting clear rules for yourself. It doesn't work for everyone but it might be a way of searching that works for you.
Finding the right home for your family is one of the most important tasks you'll ever have to accomplish, so it makes sense to carefully consider all the options before reaching your decision. When you eventually find your dream home, all the effort will have been worthwhile.
You might also like