Looking For a Vacation Rental Investment? Avoid These Mistakes During Your Property Search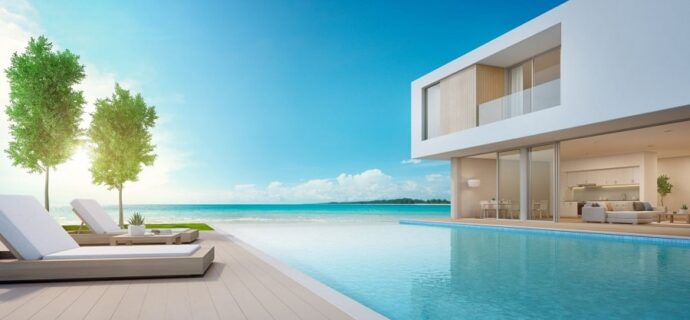 Investing in a vacation property is a great option if you want to earn some income on the side while also finding a great place that you and your family can use. If you choose well, you should be able to earn a good income from renting it out and it will only appreciate in value over time. It even gives you an extra option when you eventually decide to retire because you can move in if you like.
However, you only get these amazing benefits if you choose wisely when picking a vacation home, and a lot of people don't. In fact, there are some common mistakes that people tend to make. If you are searching for a vacation rental property investment, don't fall into these common traps.
Treating It Like Any Other House Search
Vacation rentals are very different from other properties and you need to keep this in mind during your search. There's a big difference between the perfect long-term family home and the perfect vacation rental and your list of priorities should be very different. There's no need to worry about how good the local schools are or how far people will have to commute to work. Instead, you should look at how close you are to local tourist attractions and amenities like shops. When looking at features in the home, focus on style and fun over practicality because people won't be living here full-time. If you don't treat your search for a vacation home differently from any other home search, you will end up making poor decisions.
Being Unwilling to Pay For Location
It's obvious that location is important when you are buying a vacation property, but people are often unwilling to pay extra for the best locations, and that's a mistake. It's no surprise that if you find a beachfront villa for sale, it's going to be more expensive than a similar property that is a few minutes walk from the beach. Some investors think that they can save money by going for the second property and it doesn't matter that much because they're still close to the beach. However, when you start advertising your property, the location will make a huge difference, especially as you are using pictures of the beachfront in your ads. You'll find it much easier to rent it out and you can charge more as a result. The value will also increase more, so you should be willing to pay more for location to start with.
Not Budgeting For Renovations
When you rent out a vacation property you need to remember that you are competing with the likes of fancy hotels and there are plenty of amazing apartments available on sites like Airbnb. People come to expect a certain level of quality and it's more than they expect from a standard rental property. Unless your vacation rental is completely immaculate, it won't be up to scratch for a lot of people. So, if you think that you can buy a property and rent it out 'as is,' you're in for a surprise. Even if you don't have to do much, you will at least need to decorate it. Unfortunately, a lot of people don't budget for these renovations when they start their property search and it leaves them in a tough position later on.
These mistakes could drastically impact the profits you make from your vacation rental, so make sure to avoid them during your search.
You might also like