Turning a Side Hustle Into a Main Gig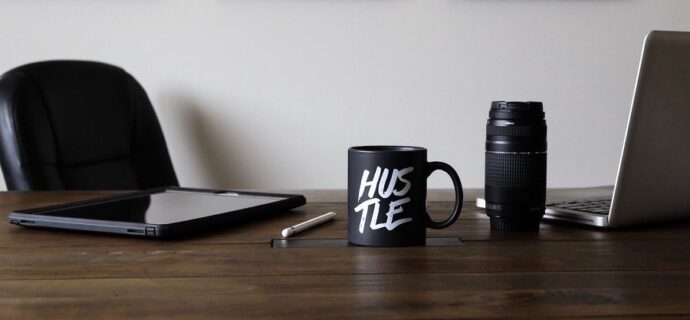 We are living in what is called the "gig economy". A lot of people are finding that jobs they might have taken on as side hustles and little businesses they have started might be taking up more and more of their life, and feel the urge to explore how far they can go and how much money they can really make with it.
However, it can take some work to make the transition into turning it into your real career. What can you do to make that transition easier?
Your Finances in the Right Place
If you don't yet have the money to risk going full time into your side hustle, don't do it yet. Scale things back gradually if you need to. However, if you have done your research and found that there is plenty of work out there for you, you might want to consider taking a small business loan to get you set up more quickly to take advantage of the opportunity.
A Good Website and Outreach
If you're going to make your side gig your main gig, then you shouldn't be afraid to be loud and proud about it. Building a website is one of the most effective platforms for building your customer base. Of course, you might want to invest in a broader digital marketing strategy, as well. Consistently winning new customers and clients is going to become a big part of your job, going forward.
A Real Office
If you're working from home, you need to ensure that your environment will facilitate your ability to work as best as possible for longer periods of time as your side hustle takes up more and more time. Ergonomic chairs, office desks, and the other office supplies that create a real office are going to become essential expenses. You need to find some space to turn into an office. It might not necessarily have to be a whole room, but you shouldn't be trying to force spaces to multitask as it can get in the way of your work.
A Practical Approach to Work
If you have never worked fully for yourself, you might be surprised how easy it can be to slip into unproductive habits. You need to take a look at your work day and make sure that you schedule out your tasks ahead of time, sorting them by which are most urgent and essential, first and foremost. Otherwise, you can find yourself trying to keep up with a constantly growing to-do list, always putting off the most important tasks.
A Plan to Grow
Turning a side hustle into a main gig is only the first step, hopefully, in its journey of growth. However, in order to know how to scale and in which direction to scale, you need to put a business plan together. Know what goals you need to reach to grow sustainably.
Given how much investment and effort it takes, care must be taken to ensure that your side hustle can financially justify the work. Do your research to make sure the market is there for you.
You might also like