Why You Should Start a Career in the Fitness Industry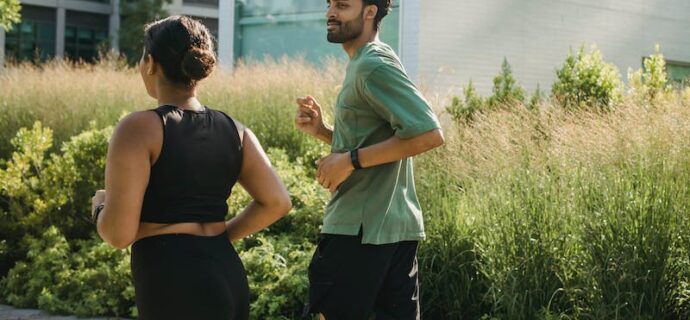 If you are wanting to start a career in a completely new field then you might be wondering where your skills are best utilized. You could be bored of the daily grind and the boring nine to five. If you are currently in a position where you don't feel valued or appreciated then check to see if there is anything else out there. You might be interested in joining the fitness industry, if this is the case then check out the article below to see if it's right for you.
There Will Always Be Something For You
If you work in the fitness industry then there will always be something for you to do. Whether that's working as a receptionist or getting involved with people and being a PT. It all comes down to what you want to do, you need to find where you belong. There is no point in doing something that doesn't satisfy you. Steve Jobs said 'the only way to do great work is to love what you do'. 
If You Enjoy Helping People
If you enjoy helping people succeed and reach their goals then this is the career for you. You could look into becoming a personal trainer. People will be coming to you and wanting to work with you in their most vulnerable states. It is up to you to make them feel relaxed and provide a non-judgmental approach to your work. In order to become a PT, you will need to have the right qualifications, training, and experience. Take a look at ASFA's Personal Trainer Certification to find out more. 
Climbing The Ladder
Something else that is wonderful about working in the fitness industry is that there will always be plenty of opportunities to climb the career ladder. You might want to start right at the very bottom so it feels like you have accomplished something when you reach the top. You could start as an assistant to a personal trainer or fitness instructor and work your way up to owning and running your own club. 
Start Your Own Business
Once you get to a certain point in your career, the next important step for you might be to start your own business. You might be into doing fitness classes such as pilates or yoga, therefore, running your own yoga studio might be the absolute top goal and dream you've had. There are lots of factors to think about before you can open your own business. Will you drum up enough customers and clients? And will you have enough money to run your business until it starts turning a profit? These are vital questions to ask yourself if you want to start up in the fitness industry. 
Not Stuck Behind A Desk
Finally, one of the best things about working in fitness is that you aren't stuck behind a desk all day. This is something a lot of people in the industry comment on, usually, they like to be getting stuck into the action. There is, of course, the paperwork involved when you work with people, but this can be done in the spare ten minutes you have during the day. 
You might also like