You're Only a Read Away from Achieving Business Greatness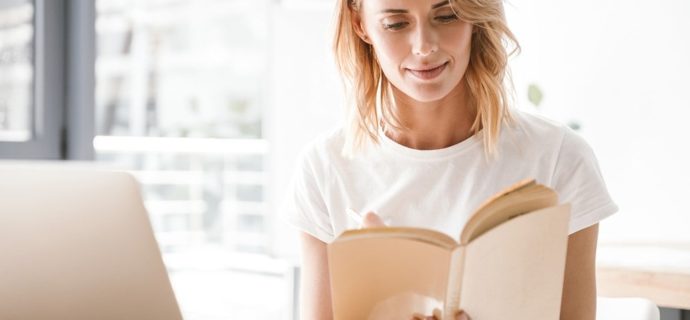 Sometimes it can feel like you're truly a dear in the headlights, and that business was not the way forward for you. When you set out with your own business idea, you could be full of all of the best intentions, and you could easily prove that your business is one that's going to stay away from the edge of collapsing, but does your business actually progress?
It's far easier to get off the ground that you might think, but actually progressing once you've got into the flow of business is where things start to get hard. And when the flow of business starts to get hard, it gets to the point where you're not bringing in enough profit to sustain your business. Because even though your business might not be growing as such, the man power required to run it, and the budget you've created, will require more money to come flowing in. So, that's why we think you're only one read away from business greatness, and that read happens now. We're going to show you some of the ways that we think you can achieve business greatness, all you have to do is keep on reading, and you'll see what we mean!
Be More Futuristic
Business should be all about being a bit more futuristic, and one of the best ways that we think you can do that, is by thinking about all of the technology out there that can help your business to progress into something incredible. So one of the ways that a small business seems to really fail, is by the way that the office is run. When you're only a super small business, it might only still be you that's running the ship, unless you have got to the point where you're hiring employees. So the fact that it's just you or a small team running your business, is going to create problems and delays in the office, that can therefore halt the smooth running of your business. One thing that small businesses are notorious for, is contact with customers. It's none existent after a certain time, and there can often be such big delays in customer contact after a query is made. It just screams unprofessional, and it's often enough to put a customer off using your business for good! So, you might benefit from using a Virtual Reception to help run your business. It gives your customers a point of contact when you're not there, and it helps to make the running of your office so much easier! Another piece of technology you might want to use, is a chat service. These are so much quicker for you and your customers to access, letting them feel like they have more of a direct line of contact for you. The more options for contact that you have available, the more professional you're going to seem!
Marketing & Sales Push
Knowing how to do a good marketing and sales push, that's actually going to benefit your business, is just so important. Marketing is the first thing you need to think about, because if your business got off the ground but has hit a sort of flat line, then it'll be because the attention to your business has died down. Yet if you were to push marketing and use techniques that are varied, such as SEO and billboard marketing, you might have a little more luck with what you're doing. So contact marketing companies that suit your business needs, and work out a plan that benefits your business. As for sales, you simply need to have a little sale. This combined with new marketing techniques is going to work wonders for your business, and we definitely recommend that you try them hand in hand to see a good result. If you try this and it doesn't have the desired effect, then it might be worth checking out other areas of your business!
Processes Review
The processes of your business define the way that it's run, so sometimes it's a good idea to review all of them, and see where you might be falling short. It might be that you realise areas that you need to streamline, in order for your business to run far more smoothly. Or it might be that you realise there's not enough manpower to manage one area, and you need to hire someone part time. Whatever you notice, you should notice something, because your business is not always going to be perfect!
You might also like