Overcoming Obstacles to a Contented Workforce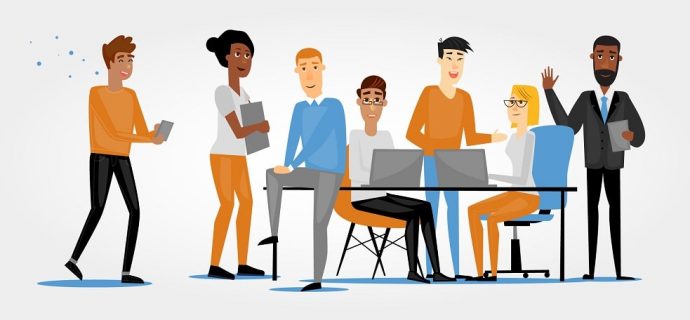 The attitude given off by some business owners that employees can always be replaced is not only uncaring, but is short-sighted too from a management point of view. Time spent training replacements is all time that you'll never get back. A contented workforce is a productive workforce, and often time and thought are all that need to be invested in creating a better workplace environment.
There is a very fundamental difference between an employee and a good employee. Qualities such as honesty, loyalty and pride are ones for which there are seldom any certificates awarded, but they are worth their weight in gold to an employer. Retaining an interested and efficient workforce, sometimes in the face of competition from big business operations which offer higher salaries and more alluring perks, is a management skill all by itself.
Flexi-Time
One way in which employees can be rewarded for their services is by offering them flexi-time. There was a time when most of the population began work at a set time and finished with the blowing of a whistle or the sounding of a horn, but not any more. Not everybody's life revolves around their work, and offering employees the opportunity to stagger their hours, production deadlines permitting, can be a good way of keeping them.
Other strategies come down to basic person management. The simple act of offering praise where praise is due can have a lasting positive effect on the employer-employee relationship, and lets the staff member feel valued.
A third option is to follow a policy of promoting internally, within the parameters allowed by employment law. Even if a better offer is made from another employer, a member of staff is likely to think twice about leaving you if there is any imminent prospect of promotion to a higher post.
You might also like