Making Connections When You're a Regular Home Worker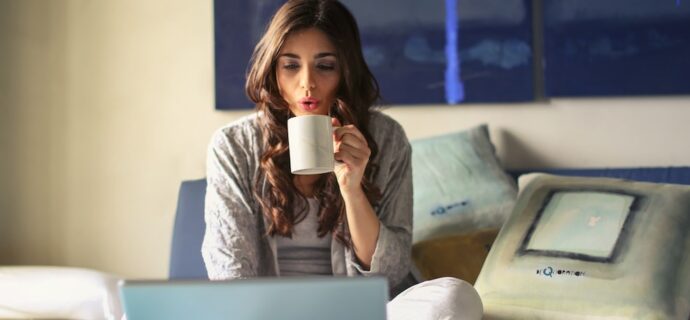 If you're someone who works from home at least 4 days a week, then you're a regular home worker. Sure, you can work remotely in any kind of location you wish, but most of it takes place at home, and that can be bad for your networking life. After all, you've got a lot of connections to make, and it can be hard to do when you don't have the platform, time, or means to really set up those connections!
So instead, you're going to have to find some workarounds. You're going to have to factor in your life as a home worker, and come up with some network friendly ways to keep on going as one. After all, you love the way you work, and it's so flexible and good for you, why would you give it up for just one element of the business lifestyle?
Know How to Use the Virtual World
The virtual world is great for networking, but you have to know how to use it for your own ends. After all, you've got millions of chat rooms, emails, and other message boards to track down, and it's always good to be on the mailing list of the next virtual conference you'd love to attend.
Make sure you know what industry you're in. Get to know the big names in this industry, and then target the people who also visit their website, as well as the names themselves. You'll soon be able to surround yourself with like minded individuals, and that's important for building your home brand.
Make a Habit of Working Away
Working away is a good idea if you're a regular home worker, as it ensures you have a good change of scenery when you need it, and are never skimping out on your socialising skills. After all, you're going to need to learn the ins and outs of networking, and there's nothing like a bit of practice to make sure it all goes smoothly!
So get to know your local co-working workspaces, and when you can hire to use them. You and a bunch of other remote workers could get together in the same space once or twice a week, and build some solid working relationships here. It's a great way to introduce yourself back into the office lifestyle, or a good way to adjust if you're someone who's new to the home working idea.
Show Your Value
In a virtual world, you need to do something for them before they do something for you! You need to show your worth, in the form of your skills, to a potential network connection before you can ask them for what you've wanted all along. So be sure to get your timings right, and be sure to start acting generously to those you'd love to have in the contact book.
Making connections when you work from home is hard, of course. But it's something you're capable of in the right circumstances.
You might also like