How to Make Buying a New Home a Fulfilling Experience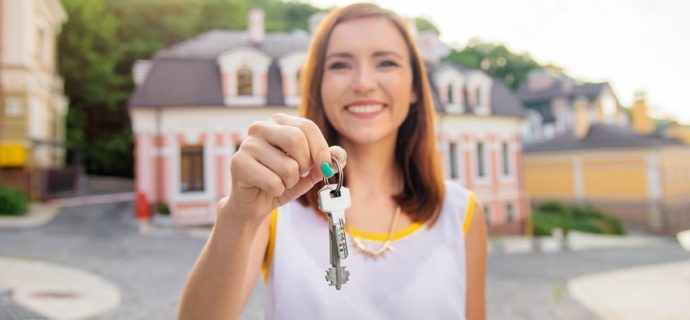 Buying a new home is an emotionally charged process that, when done right, is fulfilling and rewarding. Everyone wants to live in a posh neighbourhood and a house with professional-grade appliances, spacious rooms, beautiful sceneries, and the latest furniture designs.
However, this is not always possible. Many people start house hunting in the neighbourhoods they would wish to live in without first checking whether they can afford it. At the end of the day, if you don't have the financial capability to get that house, you will be wasting your effort.
Instead, start your house-hunting mission at the lower end of your price range. Before you even start house hunting, check how much you can afford. Have a mortgage pre approval before house shopping or placing an offer on an ideal home.
Understand that a pre approval is not the final say to your loan request. It might help you figure out how much the lender can offer, but a lot will determine whether they will loan you the pre approved amount. If you have filed for a BOC home loan or any other mortgage, here are tips to help you get the pre approved amount and end up with an ideal home.
Keep Your Credit Score Constant
Even after the loan pre approval, the lender will keep on checking your accounts and your credit score. Anything that alters your credit score can significantly affect the loan amount. For instance, buying a new car will substantially affect your credit score because your accumulated debt will go up. The mortgage lender will start wondering whether you can afford the mortgage.
Also, avoid buying other things like furniture or household goods on credit. You might feel like you need to start preparing for your new home, but the more you buy on credit, the lower your credit score. If possible, don't add new credit until the loan amount is approved.
Don't Change Jobs
One of the things that the lender might have looked into when approving the loan is your job stability. If you change jobs before the final loan approval, it will affect the whole process, and the lender might even cancel the loan.
A lender will be more attracted to your stability and consistency. When you change your job, it signifies that your life is not stable, and you might not make consistent loan repayments.
Keep Your Financial Accounts Stable
Probably, the loan lender will not tell you this, but the loan approval was based on your current financial status. The lender had to look into your bank accounts and check your financial stability for the last three or six months before deciding on the amount to pre approve. When you shift your finances around, it creates instabilities and raises a red flag.
If you have to make any financial changes, do so after you've got the mortgage. Even when you feel that you need to move your money around, explain your actions and make the lender understand.
On the same note, don't start banking in a new institution even when you feel your current bank is not serving your needs. This might disrupt everything ruining your chances of getting the loan.
Also, keep your banking activity average. Don't make a large deposit into your account or make cash deposits. It raises suspicion, and the lender might want to know the source of the money and your credibility. Unusual or unexpected activities on your account, especially when it has never happened before, might force the lender to scrutinize your finances. The lending institution might see you as a risky client and drop the loan offer.
Apart from building your financial credibility, here are top things you should do to make sure you get an ideal home.
Clearly Outline Your Needs
Don't just look into your current needs but consider the future as well. If you currently move into a two-bedroomed house and plan to have kids, you might have to move to a bigger home sooner than you had planned.
Although you'll have to make some compromises here and there, don't make significant adjustments that affect your comfort or needs.
Don't Put Up an Offer Too Soon
When the real estate market is hot, buyers constantly feel pressured to make quick offers to secure a bid. Don't make an offer before checking whether the home is ideal.
First, make sure the neighbourhood is safe, even at night, and that you would feel comfortable living there. Also, check the house and detect any flaws. If they'll cost too much time and money to fix, look for another option.
You might not get everything right when buying your first home, but when you dedicate enough time and effort, you'll end up with an ideal home in a good neighbourhood.
You might also like