How to Hit the Ground Running When Entering the International Market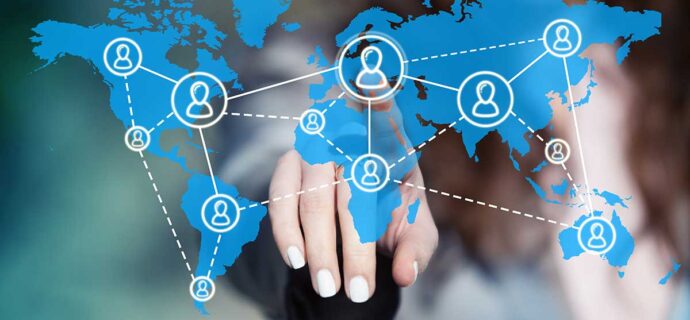 When your business begins to expand and grow, you may find that you begin to attract attention from international markets. Containing your organisation inside the confines of a single nation could be holding your profit margins back, but it's a big step that many entrepreneurs are afraid to take.
Figuring out exactly how to hit the ground running when you enter the international market is absolutely essential, and luckily there are a few key tips and tricks that can help you to make the move. So, if you want to find out more about how you can begin to sell your products and services around the globe, then read on to uncover the essential information needed to make your mark and succeed internationally.
Plan Every Small Detail
The most important aspect of your move to international markets is the plan that you put in place before you even start your journey. You must make an effort to organise and arrange every small detail, from the locations you want to sell your products or services right down to the difference in branding and advertisement. Making a plan is likely to be one of the biggest tasks you complete during your project, but it's also the most helpful in the long term, so your efforts are most certainly worthwhile. Start off with the basics, and consider language differences throughout to ensure that you do not experience mistranslation errors that can jeopardise your first impression onto a new market. Use your plan to set specific dates by which each task must be completed, as this will help you to stay on track and maintain a good pace.
Make the Right Connections
Attempting to move into a whole new market in a country that has never heard of your brand is not a simple process, and it's vital that you are able to establish the right connections with international support to make sure your project can succeed without a hitch. It's likely that you will carry out every task that you do now, including sourcing materials, manufacturing goods, and marketing your products or services to local customers. For each of these responsibilities you will either need a reliable team of employees, or a reputable outsourced agency that can cover for you. Finding a service such as the best china sourcing agent 2020 has to offer will allow you to make connections with local suppliers at the most reasonable prices, which is an opportunity you simply may not get if you go it alone.
Entering the international market can be a risky game, but if you have sufficient demand for your products or services then the opportunity is one that must not be missed. The steps described above will enable you to hit the ground running and make the best first impression possible when moving operations abroad, and it couldn't be easier to begin your journey today. A key aspect is learning the language of your chosen country or finding a reliable translator, so bear this in mind to ensure you can get your message across in the right way.
You might also like