Highly Adaptable Post-Pandemic Brands All Share These Features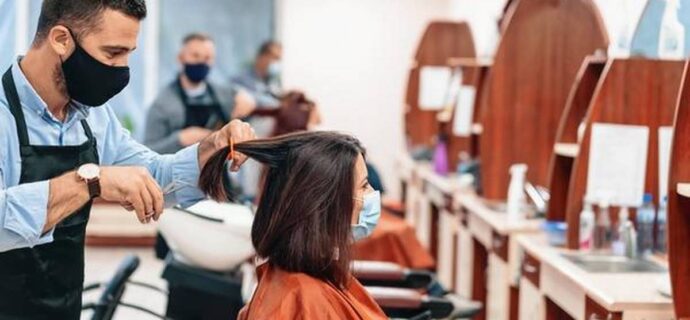 Fortunately, it looks like the COVID-19 pandemic is soon going to be behind us and we can get back to business as usual. But it's not going to be plain sailing. The crisis fundamentally changed the structure of the economy and people's preferences, meaning that a lot of businesses are going to have to make substantial changes to their operations. Firms in the hospitality sector especially will need to make changes.
In this post, we're going to take a look at some of the features that companies successfully adapting to the current situation all seem to share.
The Ability to Think Creatively
We all know what it is like to work in businesses that don't welcome new ideas. Everyone continues in their regular roles until the whole thing slowly grinds to a halt. Nobody feels confident or able to speak out, suggest better ideas, and help move the company forwards.
Highly adaptable businesses, however, make a point of embracing creativity. They create a culture where colleagues respect each others' ideas and contributions. And everyone feels like they are able to offer ideas, no matter how stupid they might sound on the surface.
Remember, in the post-pandemic world, things aren't going to be the same. People's tastes are changing. And so creative thinking is essential for ensuring that your company adjusts to its new expectations.
A Willingness to Use on-Demand Marketing
Finding an audio visual crew willing to work in the pandemic has been a challenge. Most agencies either shut down last March or just emailed their clients telling them that they would be back at the end of the lockdown.
But given how visual and important marketing has become, this lack of service is no longer acceptable. Brands need to keep going, no matter what policies public health officials put in place.
That's why so many companies are now turning to on-demand freelance marketing. They're hiring agencies around the world to source talented people for them who can showcase their brand in real-time. This strategy is letting them keep costs down while also providing their social media audiences with fresh content that they want.
The Ability to Shift Focus
Highly adaptable brands also have an uncanny ability to shift focus. They don't commit themselves to a single vision or ideal. If the needs of their customers change, they go right ahead and evolve with them.
Shifting focus should happen at all levels of your organization. At the management level, people should be able to see the different directions that the firm could take. At the employee level, individual workers should be free to pursue more productive projects that will help the overall vibrancy of the company.
The Ability to Be Emotionally Intelligent
Perhaps you haven't noticed, but businesses' ability to speak freely about certain topics is decreasing. Companies are treading on eggshells every time they release ad content into the marketplace. If they make a mistake, the Twitter mob comes after them.
That's why the most successful companies are using their emotional intelligence post-pandemic. They know that it is easier than ever to cause offense, so they are taking every precaution they can while remaining engaging.
You might also like