This Is How to Help Your Employees Feel Safer at Work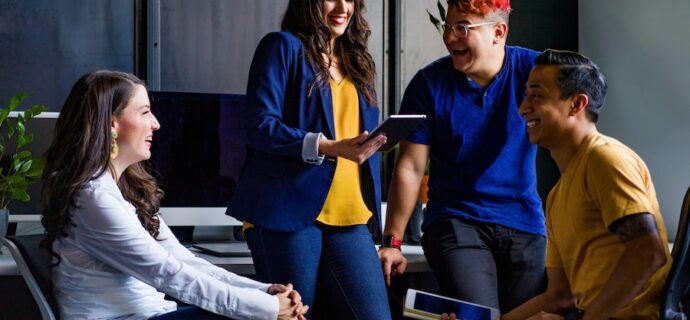 When your employees are at work you want them to be able to focus on what they are doing, and not worry about the security of their job or their safety while on the job. With that in mind using the practical and psychological techniques described below can help. 
Install Entry Protection
One way that you can help employees stay safer at work is to install entry protection. This means using a security system that specifically monitors and gives permission for authorized people to enter your premises. Some businesses use keycodes to do this, while others choose key card systems, which also show who is in the building at any one time, something that is good for safety in other ways such as if there was a fire or accident. 
Add Lights to the Parking Lot
Another great way to help your safety feel more secure at work is to add lights to the parking lot. After all, most workers will drive to and from work, and depending on their shift or season, they may have to go to and from their vehicles in the dark. This can be particularly intimidating for people on their own, as parking lots tend to be easily accessible spaces that have plenty of cars and pillars that someone with nefarious intentions could hide behind. 
The good news is by installing led parking lot lights you can make that trip from your premises to the car so much easier for your employees. LED lights have very low energy usage compared to traditional options too, so you can keep costs low while helping improve safety. 
Make Sure Any Safety Hazards Are Dealt With
Don't be that employer that ignores a health and safety issue until it's too late! Even if nothing serious happens, when employees are aware that there is a risk to their health and safety that nothing is being done about, they will feel more worried, anxious, and devalued. 
To that end, it's best to go above and beyond when it comes to health and safety stuff. That means not only dealing with issues quickly but putting solutions in place that are lasting and minimize any future risk as well. 
Encourage a Positive Culture
Sometimes helping your employees feel safer at work is about adjusting the culture. This is because if the work culture is too competitive, negative, or toxic it can easily trigger a great deal of anxiety. 
One option for improving the work culture within your company so employees feel safer is to encourage better teamwork. Indeed, by investing in team-building activities workers can start to see themselves as more integrated into their work culture and environment. Something that in turn can help them feel much happier and safer too. 
Invest in Their Training and Development
Last of all, when employees can see that you are investing in them over the long term, they are much more likely to feel secure in their position in your business. Good training and development programs are also great for job satisfaction and employee engagement too so make sure you offer plenty of opportunities to your workers.
You might also like