Financial Considerations to Keep in Mind Before Taking Your Business Overseas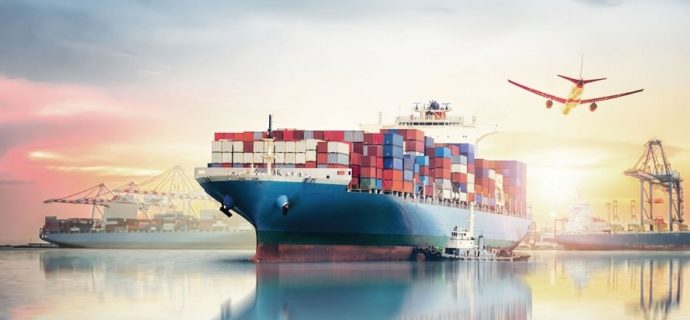 When you first start up your business, one of the most common future goals that you might have in mind is to grow your company to an international level. This is often the end-game goal for many entrepreneurs because it signifies that your business idea was solid and has the opportunity to appeal to a global audience.
This can take a lot of hard work and there are a lot of different considerations to keep in mind before you can safely expand overseas.
One of the biggest factors to focus on is the financial aspect of moving your business overseas. In this article, we'll be discussing a couple of important factors to consider when appealing to a global audience.
Don't Forget About Exchange Fees
When you do business overseas, you might notice that converting money from one currency to another all the time can get expensive. These constant exchange fees can put a wrench in your profits, but there are lots of different ways to deal with this.
One of the most popular options is to open a foreign currency account. This can be used for all of your financial needs in a particular country and it typically means that you don't need to worry much about converting your money to a different currency each time you need to make a transaction. If you also have plans to reinvest in that country, such as opening a production factory and marketing with local influencers, then being able to pay in their local currency can make things much more convenient for everyone involved.
Understanding Wages and How to Price Products Accordingly
While simply converting your product's price into a different currency might work for some people, there are other factors to keep in mind when pricing your products and services overseas. One of the biggest factors to keep in mind is the  thelocal competition and how you stack up against them. If there's an alternative to your products at a much lower price, you'll want to try and match the price in order to stay competitive.
This is going to require a lot of research, so we highly suggest that you invest in doing some competitor research before you decide to push into an overseas market.
Having a Variety of Payment Methods Isn't Enough – It Also Needs to Be Local
While most entrepreneurs think that having card payments and PayPal is enough, there are many parts of the world where people have neither. For instance, LINE Pay is one of the most popular mobile payment methods in Japan and some companies still do cash-on-delivery payments. Some countries have their own versions of PayPal, such as WePay in China and Skrill is a fairly popular option across the world as an alternative.
As you can see, simply having internationally-accepted payment methods isn't enough if you want to take your business overseas. If you truly want to be accepted internationally, you also need to focus on local payment methods that typically aren't used in your country.
You might also like