How to Ensure That Your Business Stays Afloat After Being Unwell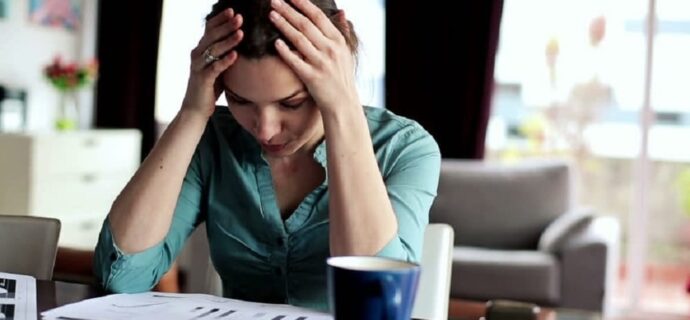 When you run a business there's a lot of pressure on you to ensure that you're able to stay on top of everything. There are lots of tasks that you need to keep on top of, from daily targets to monthly goals – and everything in between.
Running a business as your main income source comes with a lot of pressure and there's nothing more concerning than worrying about what would happen to your business if you became unwell or were injured in an accident and became unable to work. What would happen then? How would your business survive?
This is a legitimate concern that many business owners have and one that many people worry about as a serious business worry. If you've been unlucky enough to have become seriously unwell or have been involved in an accident and have needed to take some time out of work, then chances are that you're feeling rather concerned about what the impact will be on your business and whether you can ensure that your company continues to thrive.
The good news is that there are steps that you can take to ensure that your business continues to function without you – as well as steps that you can take to make sure that you're able to continue to run your business regardless of the outcome of your illness or injury.
The question is: what does it take to ensure that your business can stay afloat regardless of you being unwell or seriously injured and needing to take some time out of work? Read on for everything that you need to know!
Automate Whatever You Can
When it comes to running your business while you're unwell and recovering, this can be tricky to near impossible. One of the best steps that you can take is to automate your tasks wherever possible. There are plenty of services that offer automation of business tasks, so you might want to take advantage of some of these, to help ensure that your business continues to function.
If you're not sure which services would work best for your business, consider consulting the help of a business advisor. If you're not in place where you can deal with everything on your own, working with a business advisor could be a useful step for helping to ensure that your company is able to stay afloat.
Promote From Within
If you need someone to help take the reigns in your absence, your best bet is to opt to promote someone from within. Don't waste time hiring from outside of your business, instead promote someone from within your business who already knows your company inside out.
The fact is that you need someone in charge who knows your company and how it works, which is why choosing to promote from within could be such a smart step to take. Not sure who to promote? Speak to your business advisor about who they believe the best candidates would be and why, and then go from there.
If you can't promote from within, for one reason or another, make sure that whoever trains the person you hire to help manage your business has plenty of knowledge and experience with your business and the processes used to run it.
This is important, as it will be far easier for your business to continue to run successfully if the person in charge knows the company well and understands the processes properly.
Get Your Finances in Order
The impact of being unwell or injured can have a significant impact on your finances – both your personal finances and your business finances. So it's a good idea to seek support from a financial advisor to find out more about what your options are for allowing your business to continue to thrive.
You might also want to look into the option of working with successful personal injury attorneys to help make a claim against the person or company responsible for your injury or illness – if someone is responsible, that is.
If you've been made unwell or injured by someone else's actions, it's your right to get justice for that and to get a fair financial settlement for the impact it has had on your life and business.
Make sure to listen to your financial advisor's advice, and take note of the tips mentioned for ensuring that your business stays afloat.
There you have it, everything that you need to know to ensure that your business is able to continue to function in the wake of a serious accident or illness.
You might also like