5 Advantages of Opening a Company in Europe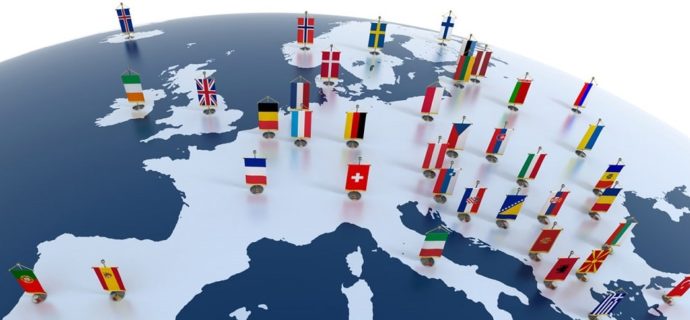 Doing business in Europe is for many investors the proper development opportunity, considering the recent progresses in most of the sectors and the excellent business practices.
Countries like Romania, Luxembourg, Malta, Italy, France, Switzerland, the Netherlands, Austria, Germany, Spain or Portugal are among the states that offer not only a great business climate, but also varied opportunities for small entrepreneurs. It is though recommended to pay attention to the applicable legislation in the country you want to do business in and to align with the requirements in terms of company formation and registration. As for the benefits of opening companies in Europe, we present you five of them, mentioning that in most of the countries you can find complete support from varied companies dealing with business registration or legal framework.
Easy Access to International Markets
Entrepreneurs wanting to settle their operations in Europe can easily trade with companies in countries worldwide in terms of business. With highly-developed infrastructures and transportation means, companies from European countries can easily connect with enterprises from Asia, Africa, North America or any other continent, no matter the business sector. It is important to respect the foreign laws, especially if you want to open a company in the import and export sector where particular regulations apply.
A Highly-Skilled Workforce in Europe
Another reason why international entrepreneurs decide on doing business in Europe is that they can benefit from the experienced labor force on the market, in different areas of interest. Having knowledge of at least two foreign languages, attending prestigious colleges and having experience in important fields are among the characteristics of the European workforce.
No Complexity for Company Registration
Most of the European countries have implemented the one-stop-shop system to help investors establish their business presence on the market in a fast manner, no matter the chosen business structure. The company registration in Luxembourg, for example, is subject to fewer formalities like drafting the Articles of Association, opening a bank account for the minimum share capital, applying for licenses and permits and registering for VAT.
A Legislation That Sustains the Foreign Investments
European countries have a specific legislation when it comes to investments, nevertheless, it is important to know that international players are treated the same way as domestic entrepreneurs. This means that foreign investors can establish the same type of business structures as the local ones: limited liability companies, joint stock companies, joint venture, branches, subsidiaries etc.
The Economic Development Is a Plus
Europe continues to align with powerful regions worldwide from an economic point of view. Croatia (which was recently added to EU), Italy, Spain, or France rely on great GDP numbers and the large amount of investments that sustain most of the significant business sectors. Agriculture, tourism, retail, manufacturing, IT and communication are among the strongest fields that sustain most of the European economies.
You might also like